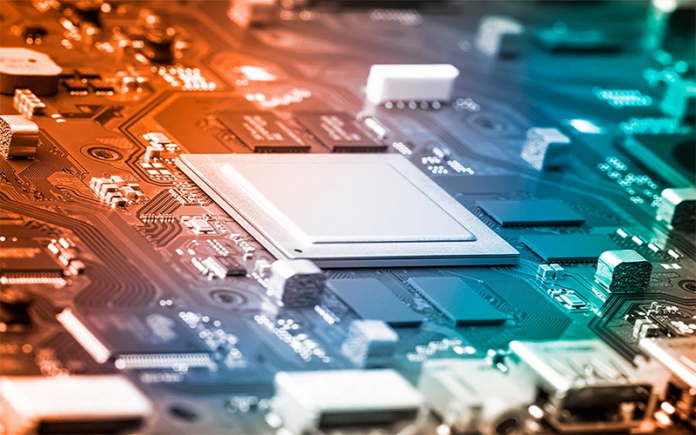 SMIC, China's largest chip manufacturing company, has once again fallen into management disputes that threatens to disrupt its tech advances.
On December 15, at an interim board of directors meet held by SMIC, the current co-CEO Liang Mengsong submitted a written resignation to the board.
According to China Fund News, the reason for Liang Mengsong's resignation was that Jiang Shangyi, a former TSMC veteran, has been appointed as SMIC's vice chairman earlier that day.
This caused dissatisfaction for Liang Mengsong, who said he was not notified beforehand and was not consulted for the senior leadership change.
Zhou Zixue, chairman of SIMC, did not approve Liang Mengsong's resignation on the spot. The two sides are reportedly trying to work out some kind of resolution.
SMIC officially announced on the 15th that Jiang Shangyi was appointed as the vice chairman of the board of directors of SMIC. The two co-CEOs Zhao Haijun and Liang Mengsong will report directly to it. The announcement shows that Jiang Shangyi is entitled to an annual fixed cash remuneration of US$670,000 and annual incentives according to the employment contract.
The announcement also pointed out that the board of directors voted to appoint the vice chairman and executive director of the proposal, among which director Dr. Liang Mengsong abstained without reason.
This is not the first time that SMIC has encountered senior leadership disputes. In 2011, then CTO Yang Shining and CEO Wang Ningguo were involved in a power struggle and eventually both of them left SMIC. That led to SIMC losing a critical time window to advance its manufacturing processes and lagged competitors such as TSMC since then.
On the morning of the 16th, SMIC's A-shares opened sharply down. As of the close, the stock price had fallen 5.53% to close at 55.20 yuan. SMIC's Hong Kong stocks fell 4.94% to HK$20.2.
Jiang Shangyi and Liang Mengsong are both regarded as technology geniuses in the field of chip manufacturing.
Jiang Shangyi was born in 1946, joined TSMC in 1977, served as the co-chief operating officer of TSMC, and retired at the end of 2013. After retiring, he served as an advisor to the chairman of TSMC for two years. In 2016, Jiang Shangyi served as a director of SMIC for a term from December 20, 2016 to June 21, 2019.
Liang Mengsong was born in 1952 and is an electronic engineer and a member of the Institute of Electrical and Electronics Engineers in Taiwan, China. In 1992, Liang Mengsong returned to Taiwan, China from the United States, and served as the senior R&D director of TSMC. In 2009, Liang Mengsong joined Samsung Electronics as the general manager of the R&D department.
He is considered to be a key figure for Samsung to overcome the 7nm process. At the end of 2011, TSMC initiated a lawsuit against Liang Meng, claiming that he leaked company secrets. After losing the lawsuit, Liang Mengsong joined SMIC in October 2017 as the co-CEO, mainly responsible for the technology's research and development system.
Liang Mengsong said in his resignation letter that he had joined SMIC for more than three years and almost never took a vacation, dedicated to complete five generations of technology advancement from 28nm to 7nm. This is a task that the average company takes more than ten years to achieve. "I originally came to mainland China not to seek personal enrichment, but simply to contribute to the mainland's high-end integrated circuits field."
Founded in 2000, SMIC has been expected to help the mainland to catch up with the world's advanced chip manufacturing process, particularly under renewed US tech sanctions.
SMIC is the first mainland company to mass-produce the 14nm process, and it has also made breakthroughs in more advanced processes in recent years. Liang Mengsong said in his resignation letter that at present, 28nm, 14nm, 12nm and n+1 technologies have entered mass production, and the development of 7nm technology has also been completed, and risk mass production will be available in April next year.
However, due to US export bans, SMIC's advanced manufacturing process may stop at 7nm for some time.
Jiang Shangyi reportedly came back to SMIC this time to realize his "technical ideals", especially in advanced packaging technology and chiplet technology. The advanced packaging technology and chiplet technology that Jiang Shangyi wants to promote are relatively less impacted from tech restrictions. Under the existing manufacturing process, advanced packaging and chiplet technology can be used to improve chip performance.