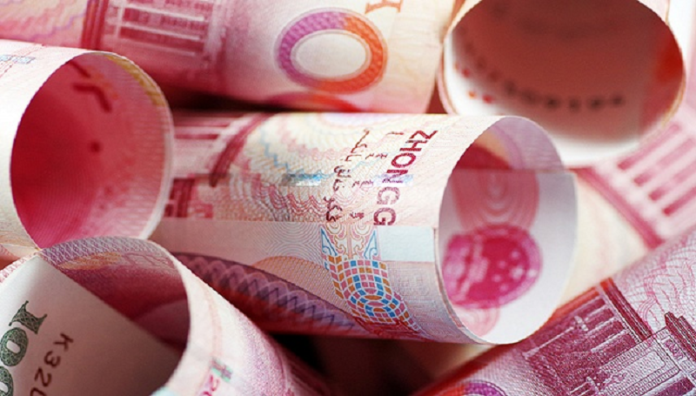 Digital RMB is used on a pilot basis in Shanghai
In the staff canteen of Tongren Hospital affiliated to Shanghai Jiaotong University School of Medicine, a doctor used the technology provided by China Postal Savings Bank to take the lead in using the digital renminbi via "hard wallet" to achieve a one-stop experience of ordering, consuming, and paying.
This trial is the first time in Shanghai to realize a "hard wallet" digital currency payment model that is separated from mobile phones, following mobile phone scanning and touch payment pilots in Shenzhen and Suzhou.
Chinese e-cigarette brand RLX plans US IPO
The Chinese e-cigarette brand RLX Technology, which is funded by Sequoia Capital, has filed an IPO application with the US SEC and plans to raise US$100 million. Citibank acted as the exclusive financial advisor for this financing, and no specific pricing terms were disclosed.
RLX is headquartered in Beijing and was established in 2018. It has 110 exclusive authorized distributors and supplies products to more than 5,000 RELX brand cooperative stores and nearly 100,000 other retail stores nationwide, covering more than 250 cities in China. As of September last year, the company's sales reached US$400 million dollars.
Gojek and Tokopedia rumored to merged again
Indonesian taxi-hailing software and payment giant Gojek is reportedly in in-depth negotiations with PT Tokopedia, the largest local e-commerce platform, on merger matters. The merged company may be listed in the US and Indonesia.
If a deal is reached, the combined company's valuation will exceed US$18 billion. The source said that the two companies have signed a letter of intent to conduct due diligence on each other's business. Both parties have seen potential synergies and are eager to complete the transaction as soon as possible in the coming months.
The first commercial operation standard for autonomous driving taxis released
Recently, led by Baidu, the Robotaxi technical requirements group standard jointly drafted by the Institute of Highway Science of the Ministry of Transport and other entities was officially released.
The standards released this time include "Self-Driving Taxi Part 1: Technical Requirements for Vehicle Operation" and "Self-Driving Taxi Part 2: Test Methods and Requirements for Automated Driving Functions", both of which are the same as the China Intelligent Transportation Industry Alliance Group standard.
BYD established a new battery research company with a registered capital of RMB100 million yuan
The Tianyancha App shows that on January 4, Chongqing Fordy Battery Research Institute Co., Ltd. was established with a registered capital of RMB100 million yuan. The business scope includes: battery manufacturing, battery sales, graphite and carbon product manufacturing, and is wholly-owned by a subsidiary of BYD Co.

Autonomous vehicles will be tested in 19 public areas in Shenzhen
The autonomous driving team of the Automotive Electronics Center, Shenzhen Institute of Advanced Technology, Chinese Academy of Sciences obtained the Shenzhen Municipal Passenger Car Autonomous Driving Open Road Test License on the 5th. Its autonomous vehicles will be assigned as planned to conduct open road tests of intelligent networked vehicles in 19 designated public areas in the city. This is the first autonomous driving road test license obtained in the Chinese Academy of Sciences system and universities and research institutions in Guangdong Province.