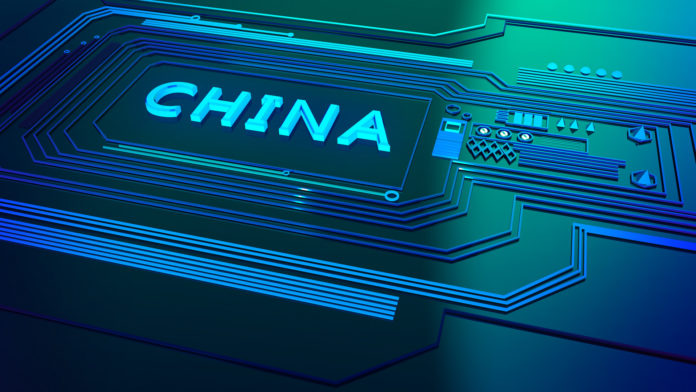 Ma Huateng responded to anti-monopoly for the first time: actively cooperate with supervision
At the 2020 performance conference of Tencent Holdings, regarding the latest situation of anti-monopoly, Tencent Holdings Chairman Ma Huateng responded to media inquiries.
Ma Huateng said that he will actively cooperate with the regulatory authorities and achieve compliance as much as possible to ensure long-term development.
President and executive director Liu Chiping said that he has met with relevant departments many times on anti-monopoly, and has regular meetings with the government in this regard.
During the meetings, a number of issues are discussed, and he looks forward to creating a healthy environment for more Innovation takes place in China, and Tencent has always attached great importance to compliance and requirements.
Lei Jun issued an open letter to investors: R&D investment will exceed 13 billion yuan in 2021
Xiaomi Group Chairman Lei Jun issued a letter to shareholders through his official WeChat account. In the letter, Lei Jun made it clear that Xiaomi will continue to implement the core strategy of "Mobile X AIoT" in 2021 and increase investment in research and development.
Lei Jun said that in 2020, R&D investment will be nearly 10 billion, and this year is expected to increase by more than 30%. It is expected to exceed 13 billion yuan. The scale of the R&D team will be further expanded and more than 5,000 engineers will be recruited.
Xiaomi responds to the challenge of "chip shortage": it faced challenges in the fourth quarter of last year and started to recover quickly this year
Regarding the "chip shortage" rocking global industries, the person in charge of Xiaomi said today that the shortage of chips is a global problem and a periodic shortage.
Starting from the fourth quarter of last year, Xiaomi also faced the challenge of semiconductor shortages. However, since the first quarter of this year, it has recovered rapidly, driving the company's strong performance growth.
Xiaomi has optimized supply with suppliers to make up for the short-term impact of the shortage.
Tencent Meeting has become China's largest independent cloud meeting application
Tencent released its 2020 performance report. The financial report pointed out that Tencent Cloud increased its investment in self-developed technology, launched "Xingxinghai" customized cloud server solutions and self-developed data center technology T-block, and continued to improve the cost-effectiveness of cloud services.
At the same time, Tencent Meeting has become the largest independent cloud meeting application in China.
Chinese e-commerce companies block H&M
The latest search results on the Tmall App showed that all "H&M" and "HM" searches had no results, and they were suspected of being blocked by Tmall.
The JD App showed that all "H&M" related products were searched to no avail, and they were suspected of being removed by JD.com.
The reaction seems to be in response to a statement H&M issued last year expressing concern about reports of forced labor and discrimination against ethnic minorities in Xinjiang.
H&M said in the statement that it didn't source products from the region and that it strictly prohibits forced labor in its supply chain, regardless of country.
Didi is considering listing in the United States, with a valuation of at least $100 billion
Didi is considering listing in the United States with a valuation of at least US$100 billion. Didi has also discussed listing via SPAC, but believes that this option is not feasible.

Baidu's Kunlun chip business completed independent financing, with a post-investment valuation of approximately 13 billion yuan
Baidu announced that its Kunlun chip business has completed the signing of an independent financing agreement, with a post-investment valuation of approximately RMB 13 billion.
This round of financing was led by CPE Yuanfeng, with IDG Capital, Legend Capital, and Yuanhe Puhua as follow-up investors.
Baidu Kunlun chip is a cloud AI general chip independently developed by Baidu.
It is reported that Xiaomi will launch mid-range smartphones in South Korea to expand market share
Xiaomi said on March 23 that it will launch a new mid-range smartphone in South Korea. There is news that LG Electronics may withdraw from the smartphone business, and Xiaomi is trying to expand its market share.
Industry observers said that Xiaomi may increase its efforts in the Korean market this year in order to gain market share from LG.
Fosun Pharma: The suspension of the use of vaccines in Hong Kong and Macau, China and the storage of vaccines are due to a highly responsible attitude towards product safety
Fosun Pharma announced that the mRNA vaccine BNT162b2 was temporarily suspended and sealed in Hong Kong and Macau, China, because it was made cautiously with a high degree of responsibility for product safety.
As of the date of this announcement, there is no evidence that the safety of relevant batches of products may be at risk, and the specific situation is subject to the final investigation results.

Self-driving truck startup "TuSimple" submits IPO application
The self-driving truck startup "TuSimple" applied for an IPO in the United States on Tuesday. The company did not disclose the number of shares it plans to issue or the price range of the issue. Morgan Stanley, Citigroup and JPMorgan Chase will serve as the lead underwriters for the IPO
Robin Li: Baidu Automobile will be mass-produced by 2024 at the latest, and the commercialization of Apollo has begun
Baidu CEO Robin Li said that the first model of Jidu, which Baidu is cooperating with Geely, will integrate Baidu's most advanced autonomous driving technology and AI capabilities.
It is expected to be launched on the market by 2024 at the latest and is confident that it will become the most attractive smart car.
The commercialization of Apollo, an open platform for autonomous driving, "has begun and is growing rapidly," and it will continue to invest heavily in autonomous driving technology in the next 10 to 20 years.
He pointed out, "The commercialization of Apollo has already begun, and it has a certain scale, and it will be in the process of rapid growth for many years to come."