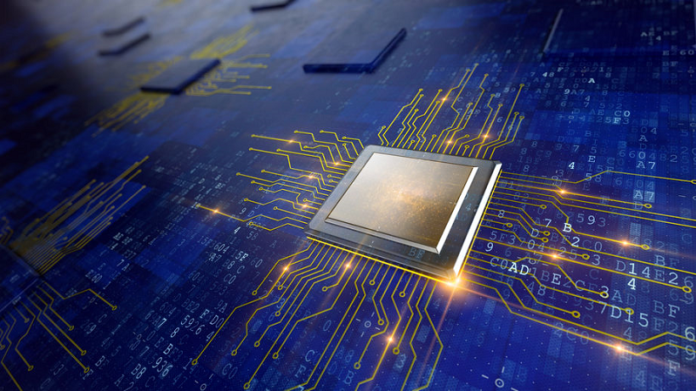 SMIC officially released its 2020 financial report, indicating that as of December 31, 2020, the company's annual revenue was US$3.907 billion, an increase of 25.4%. Its gross profit was US$921 million, an increase of 43.3%, while attributable profit attributable to the company was US$716 million, an increase of 204.9%.
In 2019, under the uncertainties of the pandemic and trade frictions, SMIC's revenue and profits have both declined. But due to the global "chip shortage" phenomenon, SMIC made a U-turn in its performance as demand drove up revenues and profits.
Global chip shortage shows no signs of improvement and prices for chips continue to increase. In the latest round of price increases, the surge in packaging and testing stems from the short supply of IC substrates. Car companies are most affected.
Just a few days ago, Chinese EV maker NIO announced that due to a shortage of chips, its Hefei Jianghuai Automobile Plant had to suspend production for 5 days. Since the beginning of this year, auto companies such as Volkswagen, Toyota, Honda, Ford, and General Motors have temporarily suspended production due to chip shortages.
On top of this, global automotive chip giant Renesas Electronics suffered a major fire on March 19, causing its 12-inch plant to be forced to shut down. It is expected that it will take 3-4 months to resume normal supply levels.
Renesas President Yingli Shibata stated at a press conference held on March 30 that Renesas' inventory of automotive chips will be exhausted in late April and the supply of automotive chips will cease.
With the continuous shortage of chips, the global semiconductor prices are rising rapidly, chip foundry giants such as TSMC and SMIC are also working overtime to expand production capacity.
On the 17th of this month, SMIC announced that the company will cooperate with the Shenzhen government to found SMIC Shenzhen, focusing on the production of new product processes of 28nm and above.
The goal is to achieve a monthly production capacity of 40,000 12-inch wafers. Production will start in 2022. The estimated new investment in the project is US$2.35 billion, equivalent to approximately RMB15.3 billion.
In the three major aspects of chip design, manufacturing, packaging and testing, manufacturing has always been an industry weak points in China. According to the research data of Ximou, in 2020, the output value of China's chip design industry will reach US$44.2 billion, and this figure will exceed US$100 billion in 2025, with a compound annual growth rate of more than 20%.
However, in the field of chip manufacturing foundry, China's 2020 capacity demand is equivalent to about 2 million 8-inch wafers per month, while the capacity supply is only 1.5 million wafers per month, and the gap is still expanding.
According to IC Insight data, compared with the global chip manufacturing giant TSMC's 2.7 million pieces/month production capacity, SMIC's monthly production capacity is only about 400,000 pieces, and Huahong Semiconductor, the second largest in mainland China, has only about 220,000 pieces per month. For China, expanding production capacity is a top priority.
China's weakness is especially obvious in advanced manufacturing processes. In January this year, TSMC announced that the company's capital expenditure will increase to US$28 billion in 2021, a record high. Of this US$28 billion, about 80% of the capital budget will be allocated to advanced process technologies, including 3nm, 5nm, and 7nm chips.
The skyrocketing R&D investment has also led to more and more foundry companies announcing their withdrawal from competing on advanced chips. As early as 2018, GlobalFoundries, the world's second largest chip foundry, announced that it would withdraw from 7nm process development and transfer resources to more mature 14nm and 12nm processes. In recent years, Intel has continued to encounter many challenges in the advancement of 7nm technology.
At present, only TSMC, Intel, and Samsung are still working on the advanced chips.
SMIC's 28nm, 14nm and other technologies are already relatively mature, but since being added to the Entity List by the United States, the development of 10nm, 7nm, and more advanced process nodes has been significantly hindered.
However, even if the United States relaxes technical restrictions, the progress of the domestic chip manufacturing process cannot be relied upon one company. The research and development of advanced chip technology requires the cooperation of the entire industry chain such as semiconductor equipment, materials, and EDA tools. At present, there are still many gaps in these fields in China, and the road to domestic production of advanced chips in China is still very long.
But both global and Chinese semiconductor capacity gaps are mostly concentrated in mature processes such as 28nm. For advanced processes such as 7nm and 5nm, only a few sectors including mobile phones, GPUs and other consumer electronics or cloud server chips have high demand.
Chen Hang, chief analyst of Founder Securities' technology industry, believes that SMIC's first priority is to ensure the safe and controllable supply of domestic chip production capacity, and the second priority is to maintain the normal operation of its stock production capacity.
As for the breakthrough of advanced technology, it is not the company's priority. It is necessary to work together with the semiconductor equipment, materials, and IP/EDA manufacturers around the world to jointly solve the current chip shortage challenge.