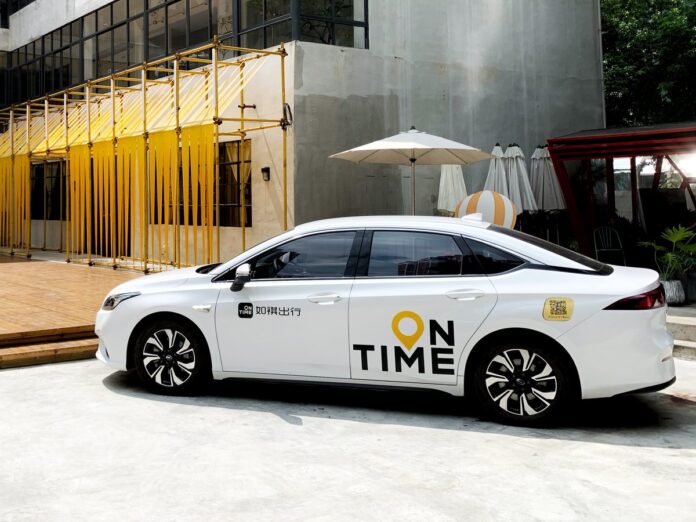 GAC-backed Ruqi Mobility partners with WeRide on robotaxi
Ruqi Mobility, backed by state-owned GAC Group has reached a strategic cooperation with WeRide, a Chinese L4 autonomous driving technology company, to start a comprehensive upgrade of design, R&D and mass production of pre-installed models on robotaxi.
Baidu's Apollo Go provided 115,000 rides in Q3
Baidu's robotaxi service platform Apollo Go has provided 115,000 rides in the third quarter, making Baidu the largest robotaxi service provider globally, according to Baidu's latest financial report. The company plans to expand Apollo Go services to 65 cities by 2025 and 100 cities by 2030. Baidu's Apollo L4 self-driving vehicles have accumulated over 18 million kilometers of testing distance, and received 411 autonomous driving permits, according to the company.
China's Ministry of Transport: Accelerate popularization of autonomous driving technology
China's Ministry of Transport has issued the "Fourteenth Five-Year Development Plan for Comprehensive Transportation Services", which mentioned the research and construction of a vehicle-road coordinated safety system, and strengthened road network and vehicle operation safety monitoring and travel guidance. Accelerate the popularization of advanced assisted driving technology and autonomous driving technology on vehicles in operation to improve the active safety performance of vehicles. Encourage waterway passenger transportation and dangerous goods transportation companies to establish complete digital and intelligent monitoring systems, and strengthen shore-based support for ships in operation.
China's first open source cross-chain protocol goes online
China's first open source cross-chain protocol, named Lu Yu Cross-chain Protocol, has been launched recently. Commercial banks are the main force in launching the cross-chain protocol, with 6 banks participated. Zhongchao CreditCard Industry Development and China UnionPay Innovation Center also participated. Industrial insiders commented that the protocol will change the previous "blockchain data island" phenomenon, allowing the exchange of value and data between institutional alliance chains, thereby building a distributed business model in the future.
Fintech company Airwallex raises US$100 million in series E1 round
Hong Kong-based fintech company Airwallex announced the completion of a US$100 million series E1 round of financing, led by Lone Pine Capital. Existing investors 1835i Ventures and Sequoia Capital China also participated. "We hope to continue to connect entrepreneurs, creators and global opportunities," said the company's co-founder and CEO. "Proceeds of the round will enable us to accelerate the realization of this goal, help global mergers and acquisitions, and promote globalization."
GL Ventures leads US$50 million Series C round in Alluxio
GL Ventures has led a US$50 million series C round in Alluxio, an open source cloud-native data orchestration software developer. Strategic investors and existing investors a16z, Volcanics Venture participated. Through this round of financing, Alluxio will increase product R&D efforts and expand the target market scale and R&D operation coverage globally. At the same time, Alluxio announced that it will expand its business in Chinese market, establish Beijing as its headquarters in China, and establish a localized R&D team.
(China Money Network's articles are curated and translated from credible Chinese media organizations with established brands, experienced editorial teams, and trustworthy journalism practices. However, we are not responsible for the accuracy of the information. For any questions, please reach out to our editorial department.)