China Money Databank is an artificial intelligence-powered platform with the most complete and up-to-date data on China's rising private markets.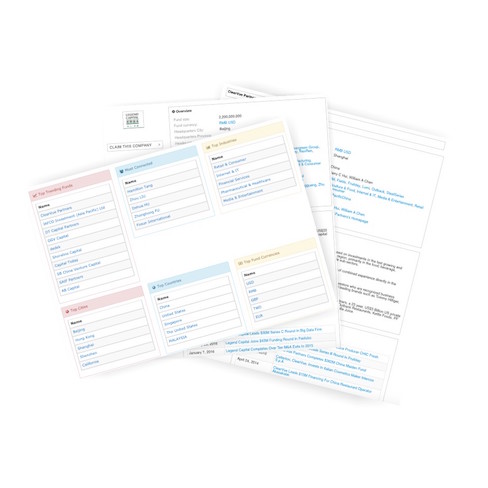 Being the foundation of all of China Money Network's offerings, China Money Databank offers detailed information on private companies, private investment funds, private deals and top experts from China's dynamic private markets.
Fully powered by the latest artificial intelligence technology, China Money Databank offers a one-stop intelligence platform for anyone who wants to navigate China's vast private markets.
China Money Databank will be officially launched during the first quarter of 2018. Fill out the form below if you think your institution needs to be included.