China Money Databank delivers the most complete and up-to-date data on China's rising private markets.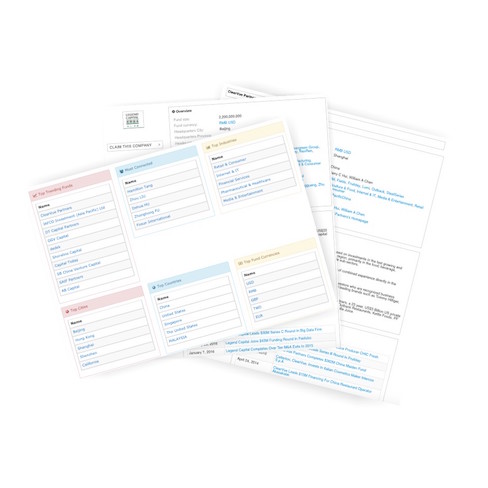 China Money Databank is our market-leading artificial intelligence powered data platform, providing access to the intelligence and tools you need to discover and capitalize on every valuable opportunity and gain a better understanding of China's rising private markets.
We enable you to stay ahead of the market and make intelligent decisions in raising capital, investor relations, private investment funds, business development and portfolio management.
Fully powered by the latest artificial intelligence technology, China Money Databank offers a one-stop intelligence platform for anyone who wants to navigate China's vast private markets.
China Money DataBank is currently in beta and will be officially launched in early 2019.
Fill out the form below if you think your institution needs to be included