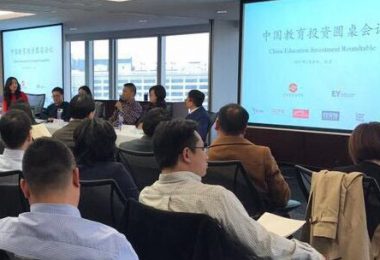 China AI Investment Roundtable [Coming Soon!]
China Healthcare Investment Saloon [Coming Soon!]
China Distressed Debt Investment Roundtable [Coming Soon!]
China Cross-Border Investment Roundtable [Coming Soon!]
Date: 25 June 2017
Location: Beijing
The Reach China Investment Conference is a premium investment and business platform connecting Chinese investors and business people with international opportunities. At this year's conference, 20 U.S. public and private companies from four major sectors including healthcare, technology, consumer and industrials will present to over 200 Chinese financial and corporate investors. Find out more information at www.reachina.com/conference.html.
---
Date: 28 June 2017
Location: Shanghai
GSMA Mobile World Congress Shanghai 2017 will showcase the incredible possibilities offered by mobile technology. Senior industry professionals will gather, network, learn new ideas and make important connections to grow their business. Tech-savvy consumers will meet to experience the latest devices and innovative technologies mobile provides. Don't miss this truly unique event. Make plans to join us in Shanghai, 28 June - 1 July 2017, where our global audience will celebrate the individuality of mobile. China Money Network readers can use this free AEP registration code: FAPK4SQYPD
---
Date: 13 March 2018
Location: Singapore
Money20/20 organizes the world's largest events focused on payments and financial services innovation for connected commerce at the intersection of mobile, retail, marketing services, data and technology. In March 2018, Singapore will host the inaugural Money20/20 Asia; shining a light on the region's unique opportunities, connecting companies and individuals that build, disrupt and challenge how consumers and businesses manage, spend and borrow money. With 3,000+ attendees - of which 1 in 3 are C-Level, more than 400 senior industry speakers, 150+ sponsors and over 100 global media partners - Money20/20 Asia is set to be the definitive industry event for Asia Pacific.
---