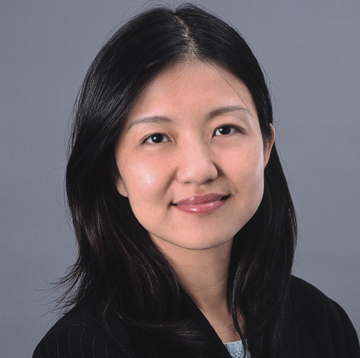 In this episode of China Money Podcast, S&P analyst Bei Fu discusses the outlook for China's property sector, potential policy moves and property sales predictions. She made the following comments during a teleconference call held by Standard & Poors.
Listen to the full interview in the audio podcast, or read an summary below.
Will China's property market return to the path of recovery this year?
S&P released a report today to upgrade the outlook for the Chinese property sector from negative to stable. This is in consideration of the following three phenomena that we have observed from the thirty or so large listed Chinese property firms that we cover.
Number one, property sales have been robust since the second quarter of last year. In January 2013 in particular, we have seen those firms posting very strong sales. Two, the funding channels for Chinese property developers have been favorable, and funding costs appear to be lowering. Lastly, many companies have shown discipline in terms of expansion and financial management.
Our upgrade today meant that in 2013, S&P won't have as many negative rating actions as we did last year. We will even possibly have some rating upgrades this year. Of course, these are the large listed developers that we cover. For small-and-medium sized developers, their situations might not be so smooth.
Outlook for property sales and policy
In 2012, the roughly thirty developers that we rate have posted strong sales. Most companies exceeded their annual target, and on average, sales were 12% over target. Compared to 2011 levels, on the whole, sales were up 23%. Some companies even realized growth of 50%.
This year, however, we don't think growth will be as strong as last year, partially because 2012 is now a higher base to compare with. Though we still believe sales will be reasonable this year as the policy environment won't worsen. We believe the government will fine-tune policy according to market developments, but won't have any significant loosening or tightening.

Predication for Chinese property developers' funding environment
In January, we've seen some Chinese property developers issuing debt. Some companies not only raised large amount of money, but also achieved low interest rates. We've seen rates on bond issuance drop from 13% to 8%. We predict the funding environment for Chinese developers will be similar to last year's, but it won't go back to the tight environment we saw in 2011.
Many developers exhibited financial discipline that we didn't see during 2009 when the industry was recovering. This year, we have seen developers being very careful in expansion and debt issuance. Many companies used the proceeds from their debt issuance for refinancing, rather than acquiring new land or adding on new debt.
Overall, we see the Chinese property sector under less pressure and staying steady this year.
About Bei Fu:
Bei Fu is a Hong Kong-based analyst at American rating firm, Standard & Poors. She is responsible for the analysis and rating of the Chinese property sector and its developers.