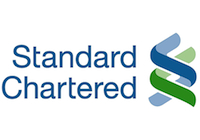 The author is Standard Chartered global research department
We look ahead to 2020 and explain the Chinese RMB's likely odyssey across the trade, foreign exchange and the rates space.
We expect 28% of China's international trade to be denominated in RMB by 2020, some US$3 trillion a year. China's vast imports of commodities will gradually convert to onshore RMB settlement.
We expect a cross-border RMB interbank payment system (CIPS) to be fully operational by 2015. Daily RMB foreign turnover should exceed US$500 billion by 2020.
We think the RMB will be a basically freely floating currency, the capital account will be more or less open, and Shanghai Interbank Offered Rate (SHIBOR), or a similar rate, will operate as China's equivalent of the federal funds target rate.
We expect China's capital account to be basically open by 2020. Direct investment will flow much more easily than today, with only large deals subject to approval requirements.
Portfolio flows will take place within significantly expanded Qualified Foreign Institutional Investor (QFII) and Qualified Domestic Institutional Investor (QDII) frameworks.
As the onshore capital markets become more accessible to offshore investors, the offshore market will also expand. We look for the offshore RMB debt market to grow 30% a year, and to be worth RMB3 trillion ($500 billion) by 2020.
(The article has been edited for clarity)