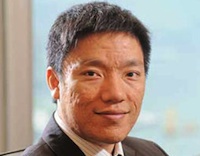 The author is Nomura economist Zhiwei Zhang
According to the Chinese media, Chinese central bank governor Zhou Xiaochuan highlighted the following financial reforms in an article on the Guidance Book for the Third Plenum.
1, RMB exchange rate reform. The People's Bank of China (PBoC) will enlarge the RMB exchange rate daily trading band in an orderly manner, depending on the economic and financial situation, and retreat from day-to-day interventions in the foreign exchange market.
2, Capital account liberalization. The PBoC will promote capital flows in both directions and further increase the investment quota for QDII and QFII. When conditions are right, it will remove restrictions on QDII and QFII, including administrative approval procedures for qualification and quotas.
It will also gradually allow more foreign companies to make IPOs in the domestic stock market or issue RMB bonds in the domestic bond market. The PBoC will also gradually allow individuals to make portfolio investments overseas, so-called "QDII2″ in the market.
3, Interest rate liberalization. In the near term, the PBoC will continue to work on the formation of prime rate loans and promote CD issuance and trading in the interbank market. It will also improve the government bond issuance mechanism and the yield curve. The PBoC will speed up the establishment of a deposit insurance scheme. In the medium term, the PBoC will fully liberalize interest rates.
4, External debt management and capital flow monitoring. The PBoC will undertake macro-prudential policies to manage external debt problems, such as external debt size, maturity mismatch and currency mismatch, among others. It will also step up monitoring of short-term speculative capital flows, especially financial derivatives transactions. The PBoC may take temporary measures concerning movement of capital in an emergency.
5, Exit mechanism for financial institutions. The PBoC will try to set rules for the exit of failed financial institutions to correct moral hazard issues.
We believe the Third Plenum full document, released last week, which strengthened the forward guidance language on the importance of market reforms to "decisive" from "basic", together with the above points highlighted by Governor Zhou, suggest to us that among the comprehensive list of planned reforms, financial reforms will be some of the first to be actually implemented.
However, we expect the reform to be gradual, especially those regarding interest rate liberalization and the exit mechanism for failed financial institutions.
Nevertheless, we do see some reforms starting quite soon, such as widening the RMB exchange rate trading band, enlarging QFII and QDII, more market pricing for government bonds, and establishing a deposit insurance scheme.
We maintain our view peaked at 7.8% year-on-year in the third quarter and will slow to 7.5% in the fourth quarter and 6.9% in 2014.
(The article has been edited for clarity)