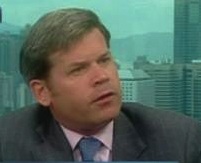 The author is Macquarie Capital Securities Analyst Jake Lynch
Small caps were flat against large caps Asia ex-Japan in 2012 and underperformed in 2011. Not since 2009 have small caps outperformed by more than 5%.
While the under-performance of large caps has been mild, it has now been going on longer than the period post the 1997 crash. This, however, masks substantial variances in countries and sectors – India and Philippines effectively gave back all 2012's gains, while Greater China has led the pack with 11% outperformance.
China small caps remain the lowest price-book ratio in the region at 1.0x, a 27% discount to the 10-year average, with a discount to large caps (35%) in line with the 10-year average.
Hong Kong and China remains problematic on corporate governance – there remains a steady drip of suspensions and short seller reports, and still low liquidity does not engender confidence.
Worse, the apparent opening of the banking sector has already attracted at least one cash-rich small cap to plunge into banking – excess cash could be more a risk than an asset in 2014.
However, we are increasingly positive on the potential for reform initiatives to ignite stock market performance. So, going into 2014, the mild outperformance we've seen of late should have the right mix of value, momentum and an improving macro background.
We continue to differentiate out those structural stories that may have a slow burn, but we believe are very powerful.
Across North Asia, we like several stocks where a smart strategic restructuring or expansion has depressed margins in financial year 2013 and first half of 2014, but where we see the operating leverage coming through in second half of 2014 and financial year 2015. These include China ITS and Zhengtong.
We add in some innovative business models – Oisix, Forgame, AVEX, My E.G. Plays on
Tablets (particularly iPad Air) Vanguard and Radiant. And stick with a heavy dose of small cap dirty energy – Anton, Petro-King, New Ocean, Ezion.

(The article has been edited for clarity)