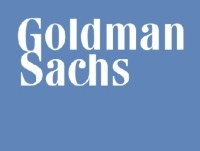 The authors are Goldman Sachs Gao Hua global economics research analysts Yu Song amd Li Cui
China's December consumer price index (CPI) inflation data was below market expectations.
December CPI went up 2.5% year-on-year, compared with Bloomberg consensus of 2.7% and our estimate of 2.4%.
Producer price index (PPI) declined 1.4% in December, in line with Bloomberg consensus and our estimates.
The fall in headline CPI was driven by the normalization of food prices. Sequential PPI fell slightly, consistent with signs of softer industrial growth momentum.
We believe December inflation data will ease the concerns some policy makers and investors have on rising inflationary pressures.
We believe the latter remains well contained as our earlier analysis showed that output gap has been marginally negative.
However, investors should not expect policy to loosen meaningfully just because of lower CPI inflation.
We believe the rule of policy making has changed from "as long as there is no significant inflationary pressures, policy stance should be kept accommodative to maintain strong growth" to "as long as growth is not at risk of falling significantly below the growth target (7.5%), policy should have a tightening bias to contain leverage growth".
(The article has been edited for clarity)