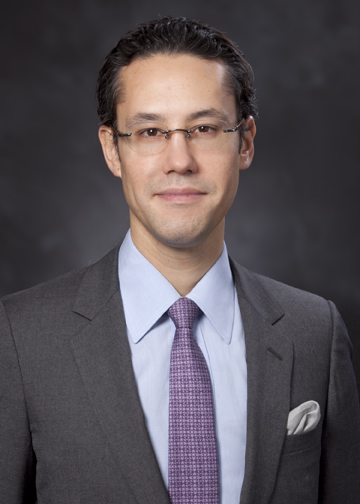 In this episode of China Money Podcast, our guest is Christopher Tsai, president and chief investment officer of Tsai Capital Corporation, a New York-based long-short equity hedge fund focused on high-growth companies.
Tsai spoke with our host Nina Xiang about his fund's investment strategy, why he likes Asian conglomerate Jardine Matheson, and what fundraising advice he has for new or small fund managers.
Read an excerpt below, but be sure to listen to the full episode in audio. Don't forget to subscribe to the podcast for free in the iTunes store.
Q: Tell us about Tsai Capital?
A: I founded Tsai Capital in 1997 to invest in high quality growth companies with significant upside potential for the long term. We believe in concentration of our portfolio, generally holding 10 to 15 names in total.
In terms of shorting, we take a directional approach. So, instead of shorting individual equities, we prefer to short (stock market) indexes. This provides protection to our core holdings.

Q: With a concentrated portfolio, how do you manage your downside risks?
A: With between 10 to 15 holdings, we are concentrated. But we do have enough diversification. We also use our short positions on stock market indexes to provide further protection.
Q: Which indexes are you shorting right now?

A: When we launched the fund in 2011, we limited our short positions because corporate earnings were growing and (central banks were) printing lots of money.
We look at ten indicators (to measure the stress of the stock market), only two are checked right now. So we think the (U.S.) bull market still has quite a bit more room to run.
Q: Your focus on high growth companies naturally leads you to China, where many companies are experiencing rapid expansion.
Which Chinese companies do you like?
A: Yes, our portfolio's exposure to China is around 20%, a pretty significant portion. One company we like is called Jardine Matheson, which is run out of Hong Kong. The company is listed on the London Stock Exchange, with secondary listing on the Singapore Stock Exchange.
We like the fact that the company is exposed to different industries in the Greater China region. Its primary asset is a company called Dairy Farm, a leading pan-Asian retailer with 5,700 supermarkets. Dairy Farm also owns 50% of Maxim's, a restaurant chain with 810 outlets.
Jardine also owns other businesses including Jardine Cycle & Carriage and Jardine Motors. If we add up all the pieces of the company, we think the stock is worth about US$90 per share.
The stock trades at about US$60 today. So it's trading at a significant discount to its intrinsic value, which is also growing at 20% a year.
The company's book value is about US$50 per share, so it's just trading at 120% of its book value as well.
Q: Why do you think the stock is trading at a discount (to its intrinsic value)?
A: The market has historically given the company a discount because it's a complex company to understand. Also, the Keswick family controls the company through a cross-ownership structure. Investors think that the company is unlikely to be sold or broken up.
We are fine with that discount because the company is growing rapidly at 20% a year. Next year, we forecast the private market value of the company will be US$100 per share. In 2016, we forecast it will grow to US$116 per share.

Q: How long do you plan to hold onto the stock?
A: We plan to hold it indefinitely.
Q: What are some other sectors in China or Asia that you think are attractive?
A: The credit card sector is still in its early stages, and has a lot of potential to grow. We also like the consumer product sector, such as Colgate Palmolive.
Q: You launched your fund in 2011. It's been tough raising new funds, particularly for small funds and first-time managers. What advice do you have?
A: Institutions like our strategy, but they prefer funds with longer track record. Their concern may be that some funds will not be in business if they don't get to a certain size.
For us, we are a well-funded operation. We don't have the capital problem that some smaller funds have. In fact, we have excess capital. That's why we are investing some of our proprietary money in private companies through Tsai Ventures.
My advice is that one must make sure that his/her business has the staying power to develop a track record.
Also, managers should always invest with consistency. If you say you are a long-term investor, it's important that you act that way.

Q: How has your performance been so far?
A: Since inception, we are up 26.5% net through March, 2014. That translates into a 8.5% compound annual return on a net basis.
About Christopher Tsai:
Christopher Tsai is president and chief investment officer of Tsai Capital Corporation, a New York-based long-short equity hedge fund focused on high-growth companies. He founded the company in 1997. Before that, he was an equity research analyst at Bear, Stearns & Co., John A. Levin and Gabelli Asset Management.