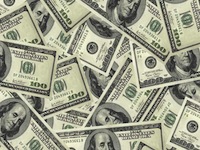 Hedge funds investing in Greater China posted another month of disappointing losses of 2.27% in April. That compared with the broader Asia ex-Japan hedge funds' performance, which was down 0.70%, according to industry data tracker Eurekahedge.
Globally, hedge funds were up 0.78% by the end of April, slightly ahead of the MSCI World Index, which has returned 0.75% in the first four months of the year.
Emerging markets focused hedge funds were up 0.15% in the month of April, outperforming the MSCI Emerging Market Index, which lost 0.44%.
North American managers delivered their third consecutive month of positive returns in April, gaining 0.12%. That compared with the MSCI North America Index, which returned 1.66% during the month.
Latin America focused hedge funds posted the strongest gains among all regional funds, up 0.77% as the regional stock index rallied 2.33% in April.