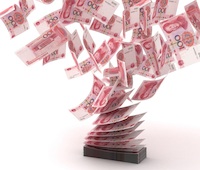 The author is ANZ greater China chief economist Liu Li-Gang
The People's Bank of China (PBoC) appointed Bank of Communications' Seoul Branch as the RMB clearing bank in South Korea today. We notice that the PBoC has appointed more official RMB clearing facilities in the offshore markets, spreading across different time zones.
By our observations, the official RMB clearing banks appointed by the PBoC will have an obligation to be a market maker for RMB, providing conversion or squaring the position of banking sector in the host markets.
The business scope covers settlements and remittances of RMB payments backed by a defined set of cross-border trades, direct investments and securities investments. In some cases like Hong Kong and Taipei, the scope also includes RMB settlements for individual clients that are not necessarily trade-related.
With direct access to the onshore market, the clearing banks can provide forex conversion using the onshore CNY exchange rate for the cross-border transactions. For forex conversions done in the offshore market, the exchange rate is offshore CNH rate. A few years ago, there was a discrepancy between CNH and CNY exchange rates. However, the gap has narrowed in the past two years.
Technically, having an official clearing bank is not a necessary condition for developing RMB business in the host markets. In the early stage of development, other offshore RMB transactions often routed through Hong Kong's clearing facilities.
With the establishment of the clearing banks, other major markets will have direct access to China's onshore market, providing an alternative for the local banking system.
This will also help ensure sufficient access to RMB liquidity and minimize the operational risks beyond the control of local financial systems and their regulators.

(The article has been edited for clarity)