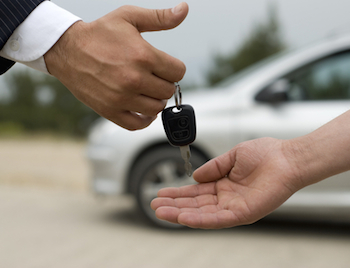 Shanghai-based Chinese rental car company eHi Car Services Limited has filed with the U.S. Securities and Exchange Commission on October 3 for an initial public offering on the New York Stock Exchange, according to a securities filing submitted by eHi.
The filing did not specify any pricing information.
Last December, NASDAQ-listed Chinese online travel services firm Ctrip.com International led a US$100 million investment in the company. Another strategic partner, U.S. rental car company Enterprise Holdings invested in eHi in 2012.
Founded in 2006, eHi previously received funding from venture firms Qiming Venture Partners, Ignition Capital, CDH Investments, Goldman Sachs Group, Jafco Ventures and New Access Capital.
According to its filing, Ctrip owns 23% of the company. Enterprise Holdings, through its founder the Jack Taylor family, owns 21.7%.
CDH owns 12.9%, Qiming owns 11.9%, Goldman Sachs owns 10.7%, and Ignition Capital owns 9.1% of eHi.
The filing did not specify if any of these shareholders are selling during the IPO.
EHi provides car rental services in 80 Chinese cities with a fleet size of over 13,000 vehicles. It recorded RMB566 million net revenues in 2013, up from RMB450 million in 2012, and it had net loss of RMB152 million in 2013, compared with RMB176 million in 2012.

(Update on October 22, 2014: Ehi also disclosed in its filing that it has invested US$25 million for a 8.4% stake in taxi and car calling app maker Kuaidi Dache in April 2014. The investment is part of a strategic cooperation between the two companies to create synergies.

Kuaidi Dache is backed by Matrix Partners and Alibaba Group Holdings)