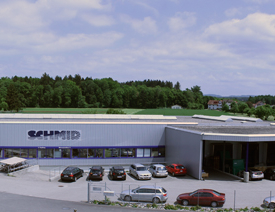 Asian private equity manager Shaw Kwei & Partners has invested US$40 million in Germany's Schmid Group through the purchase of Schmid's convertible bonds, according to a company announcement.
No other details of the investment were disclosed.
Schmid says it will use the proceeds for expanding its business in Germany and China to meet rising customer orders.
The investment comes from Shaw Kwei & Partners' third fund, which was raised in 2011.
"This is Shaw Kwei & Partners' second investment with a German Mittelstand company (small and medium-sized enterprises), and we are keen to help promote and expand Schmid Group's growth in Asia," says Shaw Kwei & Partners' managing director and founder, Kyle Shaw.
Founded in 1864, the Schmid Group develops tailor-made equipment and process solutions for innovative industrial sectors. It has design and production facilities in Germany, China, Switzerland and the U.S.
In 2012, Shaw Kwei & Partners led the US$115 million privatization of Beyonics Technology from the Singapore Stock Exchange. Beyonics is an electronics manufacturing services provider with manufacturing facilities in China, Malaysia, Singapore and Indonesia.
Founded in 1999, Shaw Kwei & Partners has offices in Singapore and Hong Kong. It focuses on investing in a wide variety of industries across Greater China and South East Asia.