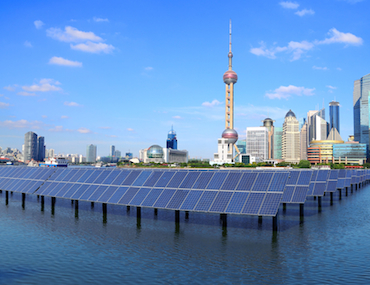 China ranks as the largest manufacturer of wind and solar equipment in the world, and is also the largest demand market for the two industries, according to a research report jointly released by U.K.'s the Department for International Development, the Inter-American Development Bank Group and the Bloomberg New Energy Finance.
China has invested US$54.5 billion in clean energy in 2013, and its investment in the sector experienced rapid growth from 2008 to 2013, totaling US$267 billion for the five-year period, says the report.
The statistics are largely in line with the Pew Charitable Trusts' earlier estimate of US$54.2 billion investment in the clean energy sector last year in China.
The Chinese government is taking a more centralized approach in developing the country's renewable and clean energy sector. It is focusing on higher utilization as a priority, in addition to increasing power generation capacities, a Fitch Ratings report said earlier this year.