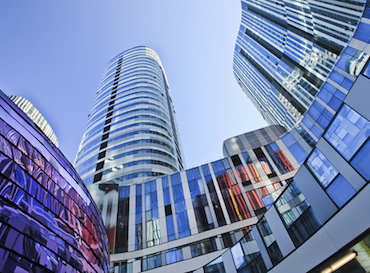 Chicago-headquartered property services firm DTZ says it has completed a US$1.1 billion sale to an investor consortium composed of TPG Capital, Hong Kong-based private equity firm PAG Asia Capital and Ontario Teachers' Pension Plan (OTPP), according to a company announcement.
The investor consortium bought DTZ from Sydney-based UGL, which sold DTZ to focus on its core engineering and industrial businesses. The deal was first announced in June.
DTZ will continue to operate under the DTZ brand. Brett White, former chief executive officer of CBRE Group, will begin serving as full-time executive chairman of the new company in March 2015.
The private equity investors have already taken steps to expand DTZ's business.
In September, an affiliate of DTZ Investment Holdings, an entity backed by the TPG and PAG investor consortium, announced it had agreed to acquire commercial real estate services firm Cassidy Turley.
The transaction is expected to be completed by December 31, 2014.
The new combined company will represent US$2.9 billion of annual revenue and more than 28,200 employees.
"The combination of DTZ's strong businesses in Asia and Europe, its existing businesses in the United States and Cassidy Turley's market-leading business in the United States, will create a global, full service property services company that will be top three in the sector," says TPG's managing partner, Ben Gray.
With US$11 billion under management, PAG manages funds across private equity, real estate and absolute return strategies.
PAG Asia Capital is the private equity strategy of PAG, which is currently investing its US$2.5 billion pan-Asian buyout fund. Its current portfolio includes control and structured investments across the financial services, pharmaceuticals, automotive services and consumer retail sectors.
With US$140.8 billion in net assets, OTPP is the largest single-profession pension plan in Canada.