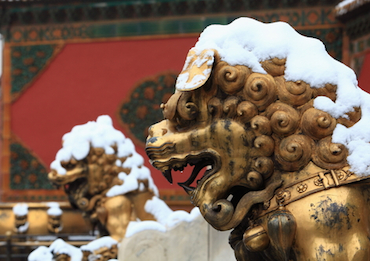 China's prolonged economic weakness has begun to affect the labor market, which has seen rising layoffs and companies' plans to freeze wages in 2015. Given Beijing's low tolerance for a deteriorating labor market, it may cut benchmark deposit rate by year-end to boost growth, says a research report by Standard Chartered.
China's economic downturn has extended into the fourth quarter by many measures of key economic data. According to official data, industrial production growth slowed to 7.7% in October from 8.0% in September. Retail sales growth moderated to 11.5% and has steadily decelerated since 2011 from around 19%.
Even though fixed asset investment growth picked up to 14.7% in real terms in October from 14.0% prior, Standard Chartered says it is skeptical about its reliability. Growth in real-estate investment slowed further to 12.4% in October from an average of 13.1% in the third quarter, marking the eighth consecutive month of deceleration.
Standard Chartered says its conversations with companies confirm that the impact on employment began with slower wage growth over the past six months, and companies are planning to freeze wages in 2015.
Therefore, there could be a second wave of economic slowdown driven by falling consumption if the labor market weakens further. In contrast, the first wave was driven primarily by slowing manufacturing and housing investment.
As such, China's monetary policy — the most effective way to boost short — term growth, will have to be eased aggressively in order to protect the country from slipping into a deeper slowdown. Standard Chartered says Beijing may cut the one-year benchmark deposit rate by 25 basis point before year-end, and may cut more in the first quarter of 2015.