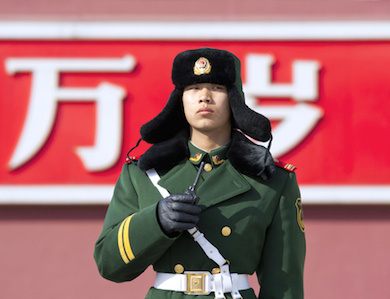 China's Central Economic Working Conference (CEWC), a key meeting held once a year to set the tone for next year's economic development, may begin sometimes this week. During the meeting, the government is likely to lower its 2015 economic targets for GDP growth to 7.0% from 7.5% in 2014, and consumer price index (CPI) inflation to 3.0% from 3.5%, according to forecasts made by Nomura.
The new leadership has proposed the concept of an economic "new normal", which encompasses slower but more balanced growth and increased reforms. The country's top leadership is willing to accept slower but more sustainable growth.
China's Annual Economic Targets And Actual Growth Rate:

Moreover, support for a lower growth target has recently gained momentum in policy circles, participants at October's China Academy of Social Science conference, many of whom were from the Ministry of Finance, National Bureau of Statistics and the Development and Research Center of the State Council, expressed the view that a target of 7.0% for 2015 would be appropriate for China's long-term potential growth.
But even achieving a lower 7% growth target will require further policy loosening, because of increasing downside risks to the economy, says Nomura.
The central government may widen its budget deficit to 2.8% of GDP in 2015 from this year's 2.1%. On monetary policy, the government may keep its M2 growth target unchanged at 13% from 2014, so that monetary policy can be more accommodative.
China is also likely to cut 25 basis points to the one-year benchmark lending and deposit rates in the second quarter next year, as well as a 50 basis point cut to the bank reserve requirement ratio in each quarter of 2015, Nomura estimates.
If the Chinese government does implement these easing measures, Nomura's forecast of 2015 GDP will still be slower than the official target, at 6.8%, down from an estimated 7.4% in 2014. This is due mainly to strong headwinds from the property market correction, severe overcapacity in upstream industries and high local government debt.
Lastly, the CEWC meeting is also likely to emphasize economic reforms and urge an acceleration of reforms to the budget system, state-owned enterprise reform, rural land system reform, interest rate liberalization and urbanization.
The post-CEWC press release may not include the 2015 growth target, as that is likely to be officially announced in March during the National People's Congress. But the GDP target should be reported by local media.