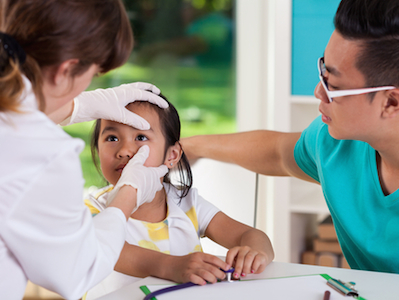 Changsha, Hunan province-based eye hospital operator Aier Eye Hospital Group plans to jointly establish a RMB1 billion (US$160 million) industry investment fund with an investment entity resided in a county that belongs to the capital of the Tibet Autonomous Region, Lhasa, according to a regulatory filing.
Aier will team up with Dazi Zhongyu Health Venture investment Fund, which is an investment entity in the Dazi County industrial park outside of Lhasa, to establish the joint venture fund.
Aier will commit 9.8% of the total fundraising target of the joint venture fund, which is named Hunan Aier Zhongyu Ophthalmology Healthcare Industry Investment Fund. Zhongyu will commit 0.2% of the total and also act as the joint fund's manager.
Zhongyu will be responsible for raising the rest of the capital from third party investors.
The move follows Aier's announcement in March that it would launch a RMB200 million M&A fund with an investment arm owned by China Orient Asset Management in Shenzhen's Qianhai special economic zone.
Both the Qianhai fund and the latest Zhongyu joint venture will be focused on industry consolidation and acquiring emerging eye-care technology businesses in China.
The Qianhai fund has acquired and newly built around a dozen eye hospitals in China since its launch, according to an Aier executive quoted by Chinese media.
In March, Aier also said it would commit RMB100 million ($16 million) to Beijing Huatai Ruilian M&A Fund, which invests in the medical services, pharmaceutical, technology, media and telecom (TMT), retail and environmental spaces in China.