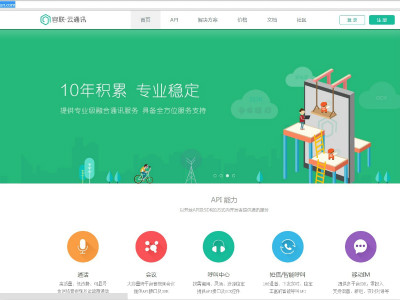 Beijing-based cloud technology developer Yuntongxun.com has received US$15 million series B financing from TBP Capital, according to unverified media reports.
In 2013, the company received US$4 million series A financing from Sequoia Capital, according to the company's official website.
Founded in May 2013, the platform has currently gathered more than 10,000 developers and over 500 corporate partners.
Recent venture rounds in Chinese cloud service providers include Shanghai-based cloud storage service provider Qiniu.com receiving tens of millions U.S. dollars series C financing led by CBC Capital in August 2014.
In June 2014, another cloud computing service provider UCloud received US$50 million in series B funding led by Bertelsmann Asia Investments and Legend Capital.
In January 2014, Beijing-based cloud service provider QingCloud received US$20 million series B funding.