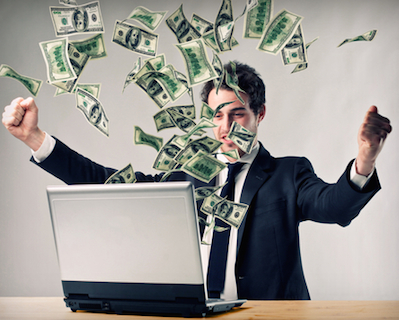 Hong Kong-based Asia Frontier Capital, Singapore-based LyGH Capital, and CITIC Securities International Fund Management Limited are among the top 20 performing hedge funds globally in 2014, according to industry data tracker Preqin.
Long-biased AFC Asia Frontier Fund recorded net returns of 37.58% last year, while GH China Century Fund and CITIC China Alpha II Fund Limited, both employ a long-short equity strategy, returned 37.19% and 35.88%, respectively.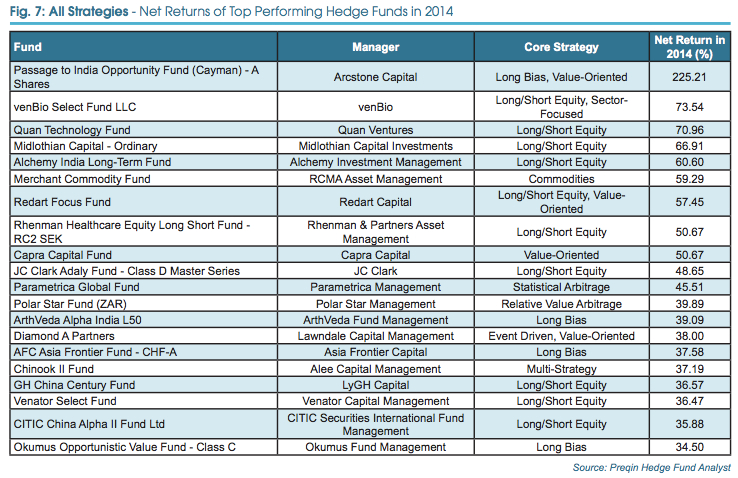 Arcstone Capital's Passage to India Opportunity Fund was the best performing fund with a net return of 225.21%. VenBio's venBio Select Fund LLC returned 73.5%, and Quan Ventures' Quan Technology Fund returned 70.96%, taking second and third place on the league table.
Around 42% of the top 20 performing hedge funds last year are based in North America, while 32% are based in Europe. Funds based in Asia Pacific took 17% of the total share.
As much as 75% of the top 20 hedge funds employ an equity strategy, while 10% implement relative value strategies. Funds with marco strategies, event driven, and multi-strategies each took 5% of the total.
Asia Frontier Capital was founded by Thomas Hugger, after an management buyout of existing portfolios of Leopard Capital, a private equity firm focused on investing in frontier markets, in 2013.
LyGH Capital was established by Grace Lu, former head of China equity at Asia and emerging market investment firm, Fullerton Asset Management, in 2014.