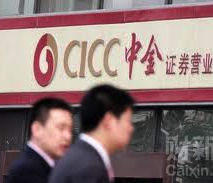 Bi Mingjian, a partner at Chinese private equity firm Hopu Investment Management Co., may return to China International Capital Corporation (CICC) as CEO of the Beijing-based financial services firm, according to unverified Chinese media reports.
Bi, who has held numerous senior positions at CICC from late 1990s to 2005, is to succeed Levin Zhu, the son of China's former premier Zhu Rongji, who resigned as CEO and chairman of CICC in October, 2014.
Representatives at CICC did not respond to inquires to confirm the news. The appointment has not been finalized, and may still change.
Zhu's departure is said to have delayed CICC's plans to seek an initial public offering in Hong Kong. The appointment of a new CEO will likely allow the firm to resume its IPO process.
During Bi's former years at CICC, he was initially responsible for CICC's investment banking division. In 2000, Bi joined the firm's management committee.
Bi, who worked at the World Bank before joining CICC, left CICC in 2005 and later joined Hopu.
As one of three partners at US$3.6 billion-under-management Hopu, Bi's departure will trigger a key man clause, which could be a technical difficulty for his appointment at CICC, says the media reports.
Founded in 2007 by two former Goldman Sachs executives, Richard Ong and Fang Fenglei, Hopu raised a debut fund of US$2.5 billion in 2008. It raised US$1.1 billion for its second fund in 2013.
Richard Ong later left Hopu, and in 2011 founded RRJ Capital, a private equity firm focused on investing in China and South-East Asia. RRJ closed its first fund in 2011 with US$2.3 billion, and its second fund with US$3.6 billion in 2013.
After 2010, Hopu's three partners included Fang Fenglei, Bi Mingjian, and Liu Dexian.