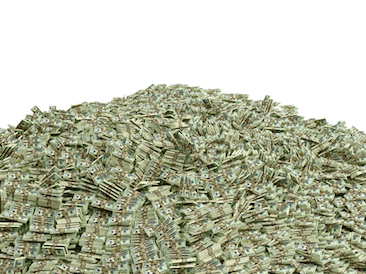 Asian private equity firm Baring Private Equity Asia has reached final closing of its sixth fund, the Baring Asia Private Equity Fund VI, at a hard cap of US$3.988 billion, according to a company announcement.
The fund reached its first closing of US$3.3 billion last year within four months of launching.
The latest fund will continue to support entrepreneurs and companies to grow in Asia through operational improvement, industry consolidation and cross-border expansion.
The fund will target companies in Asia, as well as those in Europe and North America with growth plans in Asia, in a broad range of sectors.
"Although there was demand for a substantially larger fund, we capped capital commitments at a level we were comfortable we could invest well," says Jean Eric Salata, founding partner and CEO of Baring Asia. "We are seeing many more situations involving large scale companies and more control deals than we used to, so we expect the average investment amount per company also to be larger."
Limited partners in Baring's sixth fund include Pennsylvania Public School Employees' Retirement System (PSERS), which committed US$100 million.
San Francisco City & County Employees' Retirement System is committing up to US$50 million.
Baring's fifth fund closed at US$2.46 billion in January 2011. Its fourth fund closed in 2008 at US$1.52 billion.
Founded in 1997, the firm has US$9 billion under management in total, and has invested in 72 companies with transaction values totaling US$11 billion.
(Correction: an earlier version mistakenly stated that the firm has US$5 billion under management.)