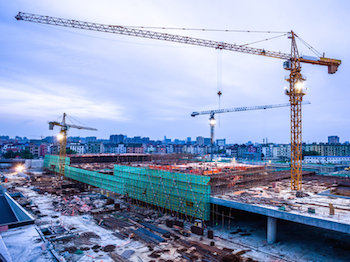 China's small to mid-size banks would be at greater risk in the extreme scenario that the Chinese property market crashes, given their geographic concentration and weaker customer credit profiles. Larger banks should prove more resilient, says a Standard & Poor's report.
"If property prices drop 20% over the next year, the increase in gross
non-performing loans (NPLs) for lending to property developers and construction companies could push up the NPL ratio in their sectors by close to 8% in 2015 from 0.49% at the end of 2013," says Standard & Poor's credit analyst Qiang Liao.
Standard & Poor's base case for the property market is that the average
selling price will decrease by up to 5%. The risks from the current property downturn are manageable for the banking industry, for now, says the rating agency.
Many banks have high collateral coverage for their property-related lending to reduce the severity of loss in a loan-default scenario. In addition, they have a generally good liquidity buffer while holding on to distressed real estate assets.
In the scenario of a 10% drop in property prices over the next 12 months, the resulting strain on asset quality and profitability are likely to exert limited pressure on most of the Chinese banks that the agency rates.
Under the hard-downside scenario of a 20% drop in prices, the credit profiles of many banks would likely deteriorate as nonperforming loans mount and profits fall, says the report.