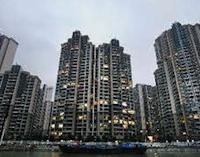 Shenzhen-based property consulting firm WorldUnion has agreed to lead a RMB420 million (US$68 million) series A financing in Shenzhen-based online property listing platform Qfang.com, according to a securities filing.
WorldUnion is to acquire a 15% stake of Qfang.com after the completion of the financing, which is still pending board approvals.
As of July 2014, Qfang.com operates 16 branch offices in the south-eastern part of China, and has partnerships with over 300 franchise property agencies.
Earlier this month, New York Stock Exchange-listed Chinese Craigslist-like platform 58.com Inc. says it has acquired Shanghai-based real estate listing platform Anjuke for approximately US$267 million.