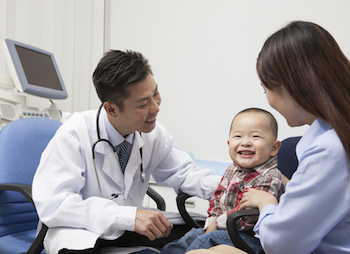 Shanghai-based Chinese health checkup clinic network Meinian Onehealth Healthcare (Group) Co., backed by the Carlyle Group, plans to list on the Shenzhen Stock Exchange via a reverse merger with Jiangsu Sanyou Group, according to a regulatory filing.
Jiangsu Sanyou is to acquire 100% of Meinian Onehealth through a share swap and new share issuance worth around RMB5.54 billion (US$892 million).
The reverse merger comes two months after Meinian Onehealth announced that it had made a strategic investment in Beijing-based rival, Ciming Health Checkup Management Group.
But the latest regulatory filing revealed that Meinian Onehealth had agreed to acquire 100% of Ciming for approximately RMB3.6 billion in November 2014. That transaction, structured in two phases, is to be completed this year.
The combination of two of China's top three preventive healthcare providers, and its listing via the reverse merger, will make the private equity backers of the pair one step closer to exit from their investments.
In September 2013, Meinian Onehealth secured joint investments totaling RMB300 million ($49 million) from the Carlyle Group, Ping An Insurance (Group) Co. of China, and Cathay Capital's Sino-French Fund.
Ciming Health, on the other hand, received investments from CDH Investments and Ping An Innovation Capital.
In April 2014, competitor iKang Guobin Healthcare Group, backed by NewQuest Capital Partners and Singapore's GIC Private Ltd., completed a US$153 million IPO on the NASDAQ.