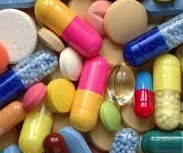 Changsha city-based Laobaixing Pharmacy Chain, backed by EQT Partners, has completed an initial public offering in Shanghai, raising a total of RMB1.01 billion (US$163 million), according to a regulatory filing.
Laobaixing Pharmacy sold 67 million new shares at RMB16.41 apiece, in a delayed IPO that was originally planned for 2012.
In 2008, EQT Greater China II acquired 48% of Laobaixing Pharmacy for an undisclosed amount, becoming the single largest shareholder of the Chinese pharmacy retail chain. 
Shares owned by EQT is subject to a three-year lock-up period.
With EQT's help, Laobaixing Pharmacy opened around 75 new stores each year from 2008 to 2011, and completed five add-on acquisitions, according to a statement on EQT's website.