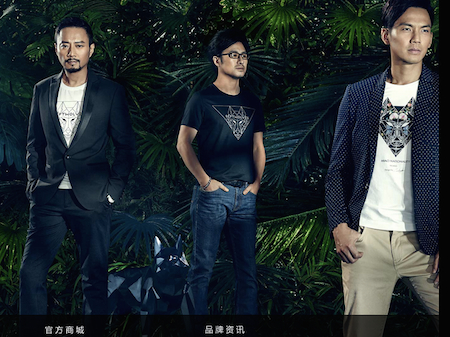 Shenzhen-listed clothing brand Fujian SeptWolves Industry Co., Ltd. plans to launch a RMB1 billion (US$160 million) investment fund to acquire emerging fashion brands and integrate its online and offline retail channels, according to a regulatory filing.
The capital for the new investment vehicle comes from the proceeds of the company's initial public offering, which raised RMB1.77 billion (US$290 million) in 2012.
At the time, SeptWolves proposed to use the funds on acquiring commercial property to expand its retail network. But the company has only spent RMB278 million by the end of June because of elevated commercial property prices.
The investment fund will accelerate the expansion of the company's online retail channels, and to explore new growth opportunities in the fashion retail sector, says the filing.