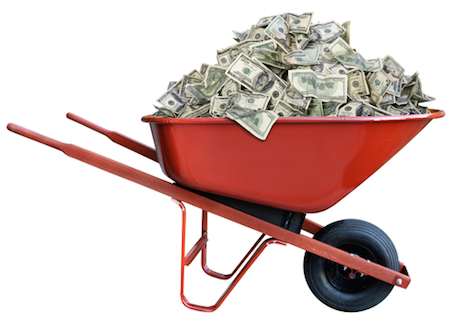 Asia ex-Japan hedge funds suffered their worst month in June since 2013, down 1.58% and recorded US$1 billion performance-based losses as the Shenzhen and Shanghai Composite Indices declined by 11.78% and 7.25% during the month respectively, according to data released by Eurekahedge.
Globally, after five months of consecutive gains, hedge funds posted their first monthly loss in 2015 of 1.19%1 in June. But it still comfortably outperformed underlying markets, as the MSCI World Index fell 2.88% during the same month.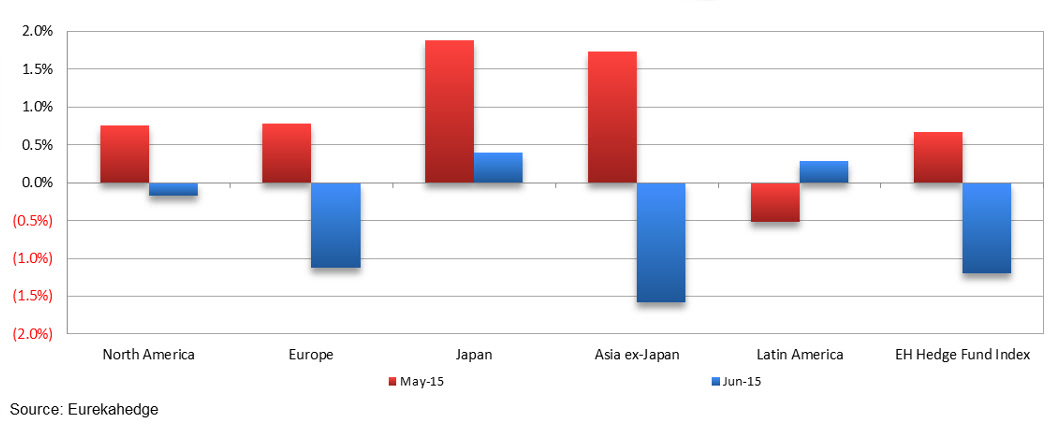 Hedge fund assets under management have increased by US$93 billion in the first six months of 2015, with roughly US$52 billion coming from performance driven gains and US$41 billion from new investor allocations.
North American hedge funds lead in terms of year-to-date net investor inflows, recording US$24.9 billion in new allocations, about two-thirds the level seen for the same period during the first half of 2014.
European hedge funds suffered losses of 1.13% in June.