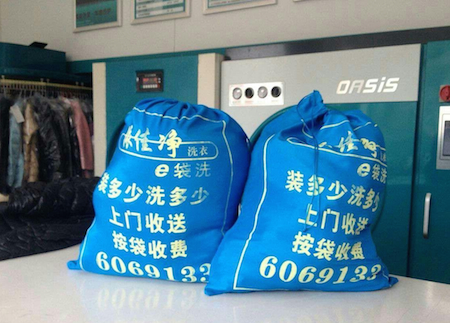 Edaixi, an O2O (online-to-offline) laundry services mobile app developed by Beijing-based laundry brand Rong Chang, has completed a new round of financing led by Baidu Inc., according to Chinese media reports.
Existing investors Matrix Partners and SIG China also participated in the round, which reportedly raised US$100 million.
China Money Network cannot verify the news.
In November 2014, Edaixi received over US$20 million series A financing from Matrix Partners and SIG China.
Launched in 2013, Edaixi provides standardized laundry services of RMB99 per bag. Customers can have their laundry picked up, cleaned, and returned within 72 hours.
The company received an angel investment of RMB20 million (US$3.2 million) from Rongchang Group Co., Ltd. and Tencent Holdings Limited in July 2014.