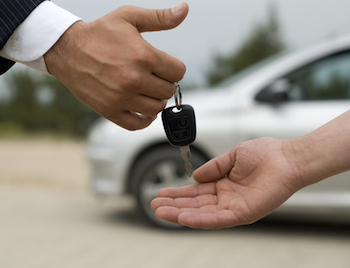 A unit of Legend Holdings has executed an agreement to sell around 5.3% of its shareholding in Hong Kong-listed car rental firm CAR Inc. to mobile app-based chauffeured car service start-up Ucar Technology Inc.
In a securities filing, Ucar, which counts both CAR and Legend Holdings as significant shareholders, will purchase 125.4 million shares of CAR from the Legend Holdings unit for HK$13.50 per share for HK$1.69 billion (US$220 million).
The price represents an approximate 8% premium over the 30-day average daily closing price of CAR's shares before the announcement.
After the completion of the share purchase, Legend Holdings' stake in CAR will be reduced to 23.7% from 28.9% previously, but will remain the largest shareholder of CAR. Ucar will hold around 5.3% of CAR.
Legend Holdings and Warburg Pincus joined a US$550 million series B funding round in Ucar in September.
Two months earlier, an entity connected with Legend Holdings, Warburg Pincus LLC, CAR and other investors invested a total of US$250 million in Ucar's series A funding round.
After the completion of the transaction, a non-executive director nominated by Legend Holdings will resign from CAR's board before November 30. Ucar will designate a director to CAR's board of directors as replacement, says the filing.
Beijing-based CAR was founded in 2007, and has a total fleet of 84,719 company-owned cars as of 30 June 2015. In the 12 months ended 30 June 2015, CAR reported net sales of RMB4.0 billion (US$641 million).
CAR's key shareholders include Legend Holdings, the Hertz Corporation with a 16.1% stake, its chairman, founder and CEO, Charles Lu with a 14.7%; and private equity firm Warburg Pincus with 11.1%, according to the company's disclosure filings.