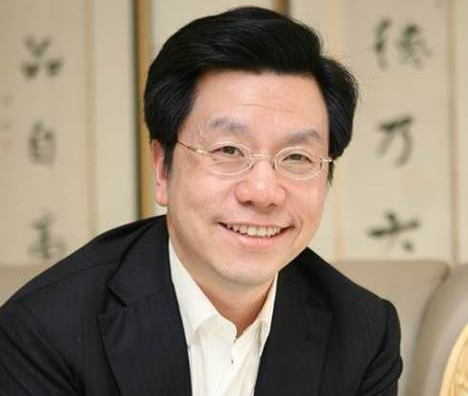 In this episode of China Money Podcast, guest Kai-Fu Lee, founder of US$500 million-under-management early stage venture firm Innovation Works, spoke to our host Nina Xiang.
Dr. Lee shared his views on why he is bullish long-term on Chinese start-ups in the O2O (online-to-offline) and P2P (peer-to-peer) lending space, and what is driving mergers between technology rivals. He stopped short though from offering predictions on specific merger deals that might soon happen.
Be sure to listen to the full interview in the audio podcast. Don't forget to subscribe to China Money Podcast for free in the iTunes store.
Q: Now that venture capital investment has slowed in China, are there any sectors that you would avoid?
A: Since our focus is Internet technology, we believe there are opportunities in all Internet-related sectors (at any time).
Internet can improve efficiency, cut costs, and reduce waste of resources in the traditional way of doing business. As long as a company is fully utilizing the potential of Internet technology – whether it's a start-up or a traditional company – it needs not to worry about the so-called winter of venture capital.
Obviously, companies need to be cautious in how they spend money and be more focused on how to make money now.
Q: There are many sub-segments under the broad Internet space. Can you still find attractive opportunities in the O2O (online-to-offline) or P2P (peer-to-peer) lending sectors, for example?
A: I still think there are lots of opportunities in the O2O and P2P space.
Internet finance can largely eliminate the unreasonable bid-ask margin in traditional bank lending. But this is just the beginning. I think there will be lots of innovation in this space going forward, as all of our transactions will take place digitally in the future.
But we are concerned about the risks as well. Many P2P and crowd funding platforms do not provide adequate protection to investors. Finance is a highly specialized industry and requires certain expertise in managing credit and risks, so we must be mindful about the potential risks.
We are also very optimistic about the future of O2O in the long term. It will be the major business revolution after the introduction of e-commerce. As smartphones and instant payment become more widespread, the potential for innovation is endless.
The concern here is that many O2O start-ups have been burning a lot of money without establishing a loyal user base. We should evaluate an O2O start-up on a couple of things. One, it's okay to acquire users by burning some cash, but can they keep the users after the initial discounts are gone?
Two, do users use their service frequently enough? Food delivery and ride share do, but I'm not so sure about personal care services such as manicures.
Users normally want to use the same manicure technician or massage, which they can secure offline more easily, therefore diminishing the importance of the O2O platform.
Q: Some say that out of the dozens of O2O start-ups, only a few O2O leaders will survive in the end. Do you agree?
A: No, I think there could be many survivors as there are many sub-segments under the broad O2O sector including food delivery, hair styling, manicure, massage, housekeeping, etc.
O2O is also a very local business, so for a certain category, there might be one company serving a particular city. It's not like this for each service; there will emerge a national leader across the country.
Of course, the most valuable company will likely be a platform integrating many functions. If we look at social networking as a parallel, there are Tencent's Wechat and Facebook as the biggest platforms in the category. But we still have other platforms such as LinkedIn and Momo, which can still become important companies.
Q: But for this year at least, mergers have been the major theme where we saw rivals of the longest time choose to become the absolute leader (sometimes monopoly) in one category. Do you see this happening in the O2O and P2P space too?
A: Of course. If two companies are competing in the same space with similar strategies, then it makes absolute sense to merge. Two companies might also merge when both have no more money to burn, or when it serves both of their interests competitively.
But mergers do not mean that there won't be multiple players in the many sub-segments we just mentioned. Now that Meituan and Dianping.com have merged, it will impact other O2O players in the food delivery space. But its influence will be felt less by companies focused on personal care and automobile after-sales services, for example.
Q: What other companies do you think are ripe for a merger deal next?
A: We do not focus on mergers. We only focus on early-stage investments.
But Chinese entrepreneurs generally are uneasy about mergers. For the one company that's being "eaten up", it almost feels like a failure. It is hard for their ego.
So the deals are really driven by investors behind the scenes, particularly when there are strong forces such as BAT (Baidu, Alibaba, Tencent) involved. Investors and BAT are in the driver's seat today, so we will see more mergers in the future for sure.
But we should not be fooled by the merger announcements saying both CEOs will serve as co-CEO, or it's a merger of equals.
These are just for public relations. Who is staying and who is leaving are determined early on. They must say these things to keep the teams together, otherwise people will walk right out of the door.
About Kai-Fu Lee:
Kai-Fu Lee is founder of Chinese early stage venture capital firm, Innovation Works, which has US$500 million in assets under management across two U.S. dollar fund and two RMB fund. Before that, Lee was president of Google Greater China and served in senior positions at Microsoft.