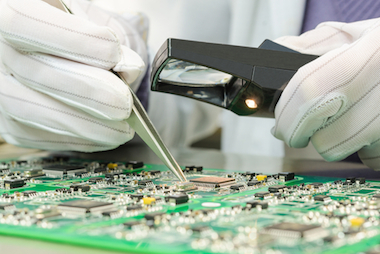 Intel Capital, Intel Corporation's global investment and M&A organization, has invested US$22 million in ten technology companies, including two Chinese start-ups, says a company announcement.
The two Chinese companies receiving investments are Taiwan's Microprogram Information, an Internet of Things (IoT) solution and service provider, and Beijing-based Perfant Technology, which develops imaging and video technologies for artificial intelligence, machine vision, 3-D reconstruction and virtual reality.
The other companies Intel Capital backed include mobile Internet service provider New Communications, new audio communication tool LISNR, modems maker Sckipio, location positioning firm what3words, human body digitization tool Body Labs, wireless charging network Chargifi, laser system maker KMLabs, and 3-D battery maker Prioto Battery.
Intel Capital expects to invest more than US$500 million in technology companies this year, up from US$359 million in 2014, on track to be one of the strongest years in the firm's investment history, says the statement.
The news follows the revelation in September that Intel Capital had invested US$67 million in eight Chinese technology companies, and a US28 million investment in backing several smart device makers in China last October.
In April, Intel Capital launched a RMB80 million (US$13 million) China angel fund designed to back smart device makers in China.