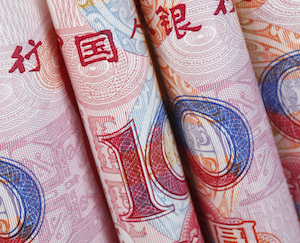 Innovation Works, an early stage venture firm founded by former Google China head Kai-Fu Lee, has filed with Chinese securities regulators to list its start-up services unit on the National Equities Exchange and Quotations (NEEQ), according to a securities filing.
Innovation Works, with offices in Beijing and Shanghai, manages US$500 million across two U.S. dollar fund and two RMB funds.
The entity applying to list is Innovation Works' start-up services arm, which provides support and services to entrepreneurial companies that will be the "unicorns" of the future, says Kai-Fu Lee in his Weibo account.
Innovation Works' other business, early state venture investment, is not part of the entity seeking an initial offering.
Kai-Fu Lee will continue to guide both businesses going forward, says his Weibo statement.
For the first half of 2015, the unit recorded revenues and profits of RMB25 million and RMB8 million, respectively.
It recorded revenues of RMB27 million and RMB15 million with a loss of RMB760,000 and RMB6 million in 2014 and 2013.
Innovation Works has backed around 200 Chinese start-ups, half of which went on to raise later stage funding. Over 20 companies it backed have reached a market valuation of over US$100 million, says the filing.
Some of Innovation Works' better-known portfolio companies include online question-and-answer platform Zhihu, search engine for mobile entertainment Wandoujia, and photo editing app MeituPic.