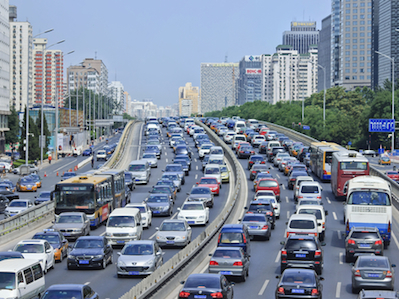 U.S. ride share company Lyft has raised US$1 billion in a new round of financing from General Motors, Saudi business magnate Alwaleed bin Talal's Kingdom Holding C., Janus Capital Management, Japan's Rakuten, Inc., as well as Alibaba Group Holdings Ltd. and Didi Kuaidi, according to an announcement.
The round values Lyft at US$5.5 billion, including the new capital.
General Motors is to invest US$500 million, and will have a seat on the company's board.
Kingdom Holding will invest US$100 million, bringing its total investments in Lyft to around US$250 million.
GM and Lyft are also creating an Autonomous On-Demand Network, which will include self-driving cars, automate ride matching, routing and payments.
They will also work together on a series of national rental hubs, where Lyft drivers can rent short-term vehicles, unlocking new ways for people to earn money without having to own a car.
In September 2015, Chinese ride share firm Didi Kuaidi invested US$100 million in Lyft, as part of a wide-ranging strategic partnership between the two companies to expand their market share in the Chinese and U.S.
Three months later, Southeast Asian and Indian ride share firm GrabTaxi joined the Didi Kuaidi-Lyft alliance to widen the alliance's services to other parts of Asia.
Founded in 2012, Lyft has completed seven million rides per month in more than 190 cities. It has reached an annual gross run rate of US$1 billion in October 2015. It has raised over US$2 billion in venture funding since 2013, says the announcement.