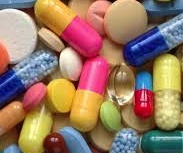 Guangzhou-based online pharmacy start-up 7LeKang has completed US$100 million series B round of financing from undisclosed investors, according to the company's website and Chinese media reports.
The company says it will use the proceeds on mobile healthcare services, increasing its doctors' network and patient subsidies.
Founded in 2011, 7LeKang operates nine offline stores and an online pharmacy platform.
It recorded revenues of RMB1 billion (US$153 million) in 2015, and has over 10 million registered users.
It completed RMB300 million series A funding round in January 2015 from undisclosed investors, says its website.