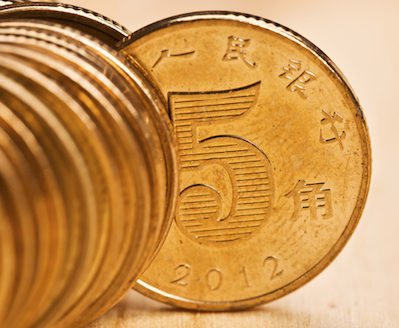 For many years, the Chinese currency could be used only inside the country.
Since China embarked on a course to internationalize the RMB starting in the mid 2000s, the Chinese currency is now increasingly used for international trade, investment and as a reserve currency.
As the Year of the Monkey begins, HSBC publishes an infographic highlighting some of the milestones in the RMB's journey toward becoming a major currency worldwide.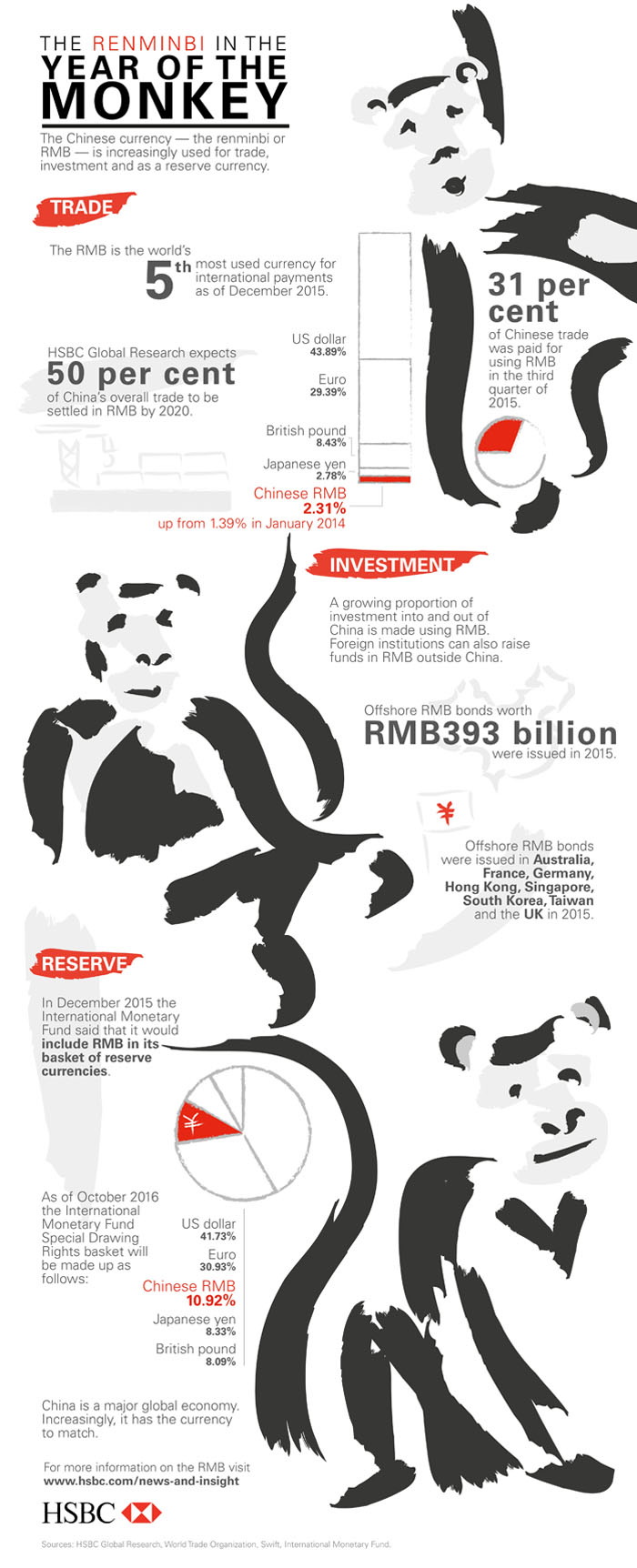 (Source: HSBC Holdings plc)