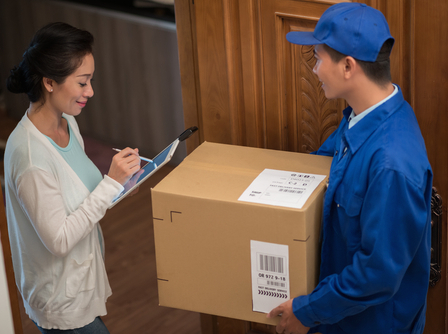 Shanghai YTO Express (Logistics) Co., Ltd., backed by Alibaba Group Holdings and Yunfeng Capital, is moving closer to an A-share listing through a reverse merger with Chinese garment maker Dalian Dayang Trands Co., Ltd.
In a securities filing, Dalian Dayang Trands agreed to buy YTO Express for RMB17.5 billion (US$2.7 billion) through an asset swap and new share issue.
The deal values YTO Express at a price-to-earning ratio of 15.9, based on its projected net profit in 2016.
In May last year, Alibaba Group and Yunfeng Capital, a fund backed by Alibaba's founder Jack Ma, announced a strategic investment in YTO Express.
The deal resulted in Alibaba and Yunfeng Capital owning a combined 20% stake in YTO Express.
After the completion of the proposed reverse merger, entities controlled by the founders of YTO Express will own 51% of the combined listed company.
Alibaba and Yunfeng Capital will see its stake reduced to 17.52%, according to Caixin Media.
China's express delivery sector grew around 50% each year between 2010 and 2014, and handled 14 billion parcels last year, according to data from the State Post Bureau.
All of its major courier service providers are vying for a listing, including Cainiao Logistics, a logistics aggregation platform founded by Alibaba.