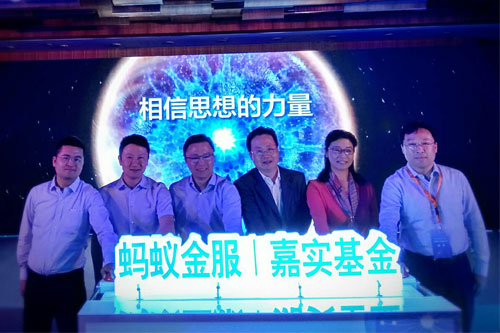 Ant Financial has made an undisclosed strategic investment in iGoldenBeta, a smart beta securities platform backed by Chinese fund manager Harvest Fund.
Ant Financial and Harvest Fund said they would work closely to bring smart beta investments, which aims to beat the market using a rules based and low-cost approach, to millions of Chinese investors.
The smart beta fund market in the U.S. has exceeded US$500 billion in assets-under-management, while it is still at a very early stage in China with few products in the market, the companies said.
iGoldenBeta, which operates independently with the support of Harvest Fund, counts ex-Harvest Fund chief investment officer Dai Jingjiao and former index investment director Yang Yu as co-chief executives.
The firm launched three products during a press conference today, including an A-share fund based on quant models, an H-share EFT and a gold EFT.
The funds have a minimum subscription requirement of RMB500, giving small individual investors access to sophisticated investment products.
Founded in 1999, Harvest Fund is one of the largest fund managers in China with US$97 billion under management as of March 2016.