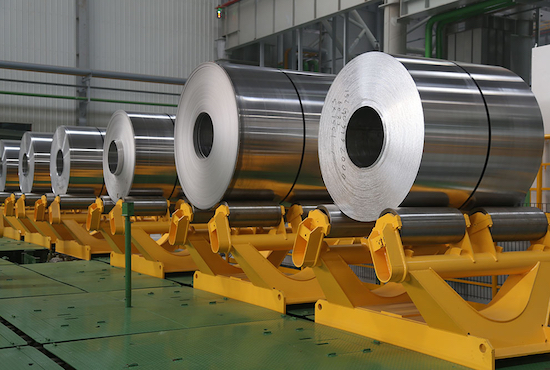 A unit affiliated with Chinese aluminum maker China Zhongwang Holdings Ltd. has agreed to acquire Cleveland-based Aleris Corp. from its private equity owners including Oaktree Capital Management for US$2.33 billion including debt, according to a company announcement.
The deal, which is being conducted via Zhongwang USA LLC, an investment company owned by China Zhongwang, comprises US$1.11 billion in cash for the equity and US$1.22 billion in assumption of net debt.
"This acquisition is an international expansion to establish a complementary business foothold, as I strongly believe in the potential and prospects of Aleris and the aluminum industry as a whole," said Liu Zhongtian, majority owner of Zhongwang USA LLC.
Liu is also the chairman and founder of China Zhongwang, the second largest aluminum extrusions product developer and manufacturer in the world and the largest in Asia.
With the acquisition of Aleris, Liu will now oversee companies that have complementary geographic footprints and capabilities, says the announcement.
Aleris has 14 plants around the world and annual revenue of around US$3 billion. With 5,000 employees, the company makes aluminum for a variety of industries, including aerospace, automotive and construction.
It is also building a US$400 million expansion in Lewisport, Kentucky to ramp up production of aluminum sheet for car and truck makers.
Since 2010, Aleris has been owned by a group of private equity investors led by Oaktree Capital Management. Apollo Management and Sankaty Advisors, LLC owned minority interests.
The transaction is expected to close in the first quarter of 2017 following the customary regulatory approvals and closing conditions.