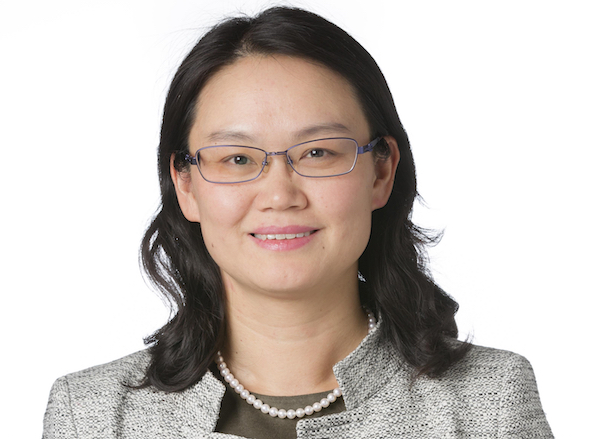 In this episode of China Money Podcast, guest Wang Lihong, a managing director at Bain Capital, spoke to our host Nina Xiang on the firm's education investments in China, where the future of online education lies, and potential deals in the Chinese restaurant sector. 
Don't forget to subscribe to China Money Podcast for free in the iTunes store, or subscribe to China Money Network weekly newsletters.
You can also subscribe to China Money Podcast's Youtube channel or Youku channel.
Q: Bain Capital entered Asia eleven years ago in 2005. How important is China in your overall Asia operations?
A: In fact, China was the reason why Bain Capital entered into Asia. When we invested in companies in Europe and the U.S., we felt that more and more, companies were paying great attention to China. So the senior management decided that Bain should invest in China directly.
We raised our first Asian fund with US$1 billion in 2007, and a US$2 billion second fund in 2012. Last year, we raised our third Asian fund with over US$3 billion. But we actually manage more than that, because we also draw money from our global fund for some big investments in the region, so we manage around US$8 billion in Asia.
Since our third fund is new and hasn't made investments, I would say China accounts for around one-third of our invested capital.
Q: Is the investment strategy of the third Asian fund similar to the past?
A: The strategy of Fund II and Fund III are similar, except Fund III has a wider country focus as we have included Korea. In terms of industry, the strategy is similar to investing in service and consumer-focused businesses.
Fund I had quite a few investments in the industrial space, as back then the industrial sector in China was still attractive. Over time, given the over-capability and slowdown of growth, we shifted more toward cash-flow generated business such as education, healthcare and consumer upgrades.
Q: Does that mean you would totally avoid the industrial sector 100% now?
A: No, the industrial sector is also cyclical, so if you see the sector getting out of a trough, you would be able to find good assets. We still look at some sub-sectors, for example, the industrial automation space.
Chinese investors have been actively buying robotics and automation companies overseas. I think those technologies will help China's industrial sector come out of the trough at some point.
Also, China is the world's largest market in terms of demand for the special chemicals sector. Companies are trying to upgrade their technology and R&D. So we are spending time studying some good specialty chemicals companies for investments.
Personally, I think this year may still not be the right time to invest in the industrial sector. We will see next year, it could be an interesting time to invest back into industrial companies in China.
Q: With a consulting background, Bain Capital has the advantage of management expertise. But as private equity managers in China all realize the importance of adding value through operational improvements, how are you adjusting to the new era in terms of post-investment management?
A: We always feel that you need to invest in companies in sectors that we know well. The consulting approach on the diligence side is very helpful, as we are not only looking at the financial numbers, but also the bigger picture of macro trend and business evolution.
Given the slowing Chinese economy, it is hard to just bet on growth, because in between a lot of things could change. So periodically, investors need to review strategy and operations.
The third thing is cost. China used to be a low cost country, but today sales productivity and cost structure have become new pressing questions.
As times change, our portfolio approach also modifies. Earlier, we focused more on strategy. Right now, we focus more on operations and cost efficiency. As most of our deals are control deals, we sometimes need to hire new professional management teams, so we also need to make sure incentive plans are in place to properly align management teams.
Q: Most of your deals are for control, but you've also done some minority stake transactions in China?
A: From 2010, seven out of ten deals in China are control deals. There are still great entrepreneurs and management teams that we want to bet, and we are happy to be a minority investor in those situations.
For example, in the Internet finance business and e-commerce related businesses, where industry trends evolve really quickly, a founder-driven model still makes a lot of sense.
Q: How aggressive will Bain Capital be in terms of making investments in Asia and in China in the next few years?