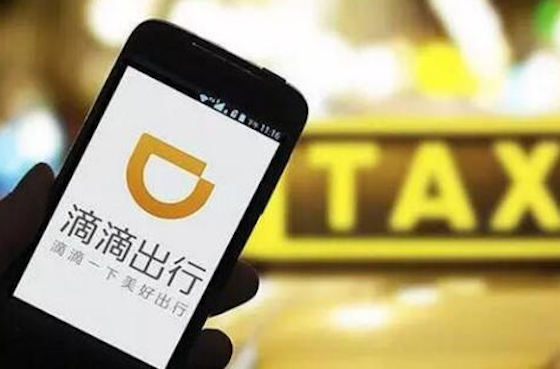 Less than two months after Didi Chuxing struck a Uber China acquisition to establish itself as the absolute ride sharing leader in the country, new start-ups are mushrooming trying to take away users as strict new regulations threaten to put Didi under intense pressure.
Everbright Financial Leasing Co., Ltd. today said it would provide RMB5 billion (US$743 million) in capital support to Dingding Yueche, a multi-purpose ride service platform established by Shanghai-listed Pangda Automobile Trade Co., Ltd.
The China Everbright Bank unit did not specify in which format it will provide the capital support, which will be used to help Dingding Yueche gain market share on services including tourism buses, shared rides, car pools, mini-buses, taxi, hourly car rental and car maintenance services.
Yesterday, General Motors Co. made an undisclosed amount of strategic investment in Beijing-based Feezu, a self-service car rental start-up that allows users to rent and return cars anywhere anytime without interacting with customer service staff.
At the same time, Shanghai-based Dazhong Transportation (Group) Co., Ltd. said yesterday that its own Internet-based car booking service platform has been installed by 70% of its own fleet, as well as other taxi companies, to reach nearly 10,000 vehicles ready to take orders.
Another Shanghai taxi firm, Shanghai Qiangsheng Holding Co., Ltd, also plans to launch its own Internet-based ride booking service platform next month.
Coping With China's New Ride Sharing Regulation
The biggest headache for Didi Chuxing is how to cope with a new set of rules currently being rolled out in various cities in China.
The new rules restrict the type of vehicles that can be used to provide rides, and in some cities – including Shanghai – also require drivers to have local residency, otherwise known as Hukou.
According to Didi Chuxing, the majority of its existing drivers and fleet do not meet the proposed requirements, meaning significant amount of drivers currently on Didi's platform may not be able to continue providing services.
The proposed policy, if implemented in its current form, may severely limit the availability and increase the cost of Didi, says a report issued by Fitch Ratings today.
In a closed-door national innovation forum attended by the likes of Apple Inc CEO Tim Cook in Shenzhen yesterday, Pony Ma, chief executive of Didi backer Tencent Holding Ltd., told Chinese Premier Li Keqiang that regulations should not "kill ride sharing by one strike," and plead for more time and research before final implementation.
Premier Li responded that the government has established its basic principles on ride sharing regulations, and will ask relevant cities to "study" the issue further, Chines media reported.
The new rules, however, bode well for long-term competitors Yidao Yongche, a Chinese ride share company controlled by LeEco, and Ucar Inc. They are in a better position to comply with the stringent requirements.