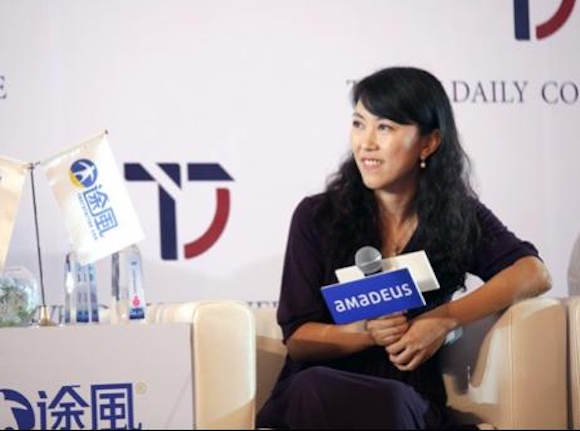 Baidu Capital, an investment vehicle established by the Chinese search engine last month, has named ex-Ctrip executive Wu Wenjie as its first managing partner, the unit said today.
Baidu Capital is aiming to raise RMB20 billion (US$3 billion) to make mid- to late-stage investments in Internet companies in U.S. dollar and RMB, with Baidu chief executive Robin Li as chairman of the board and chairman of the investment committee.
"Wu Wenjie has rich experience in the Internet industry and corporate management expertise at big Internet companies," said Robin Li, in a statement. "Her investment record is also well recognized, and I'm glad to welcome her."
Baidu Capital is planning to recruit three managing partners, with two other executives to be named soon.
Wu was formerly chief financial officer and chief strategy officer at Ctrip, after joining the Chinese travel giant in 2011. She headed Ctrip's investment operations, including leading Ctrip's acquisition of Chinese travel accommodation sharing firm Tujia and India's Makemytrip.
Wu said she is looking forward to help Baidu Capital rise quickly to join the ranks of first-tier private equity funds in China, utilizing Baidu's resources and Baidu Capital's independent market-oriented operations.
Before Ctrip, Wu was a research analyst at Morgan Stanley Asia and Citi Group.