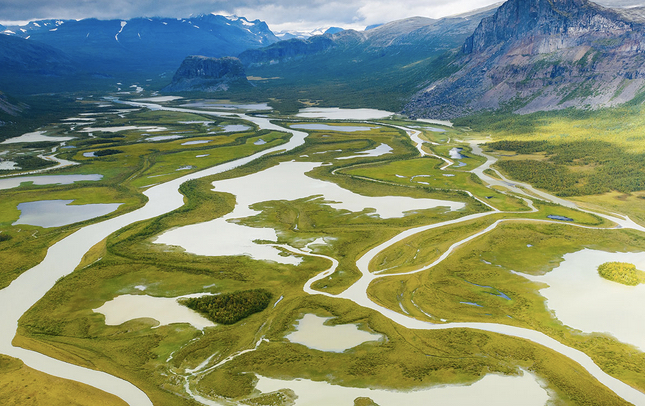 Microsoft co-founder Bill Gates has led a group of investors, including Alibaba Group Holding's Jack Ma, to launch a US$1 billion fund focused on fighting climate change by investing in clean energy innovation.
The Breakthrough Energy Ventures fund, backed by investors worth a combined US$170 billion, will begin making investments next year.
The fund plans to support the commercialization of new technologies that reduce greenhouse-gas emissions in areas including electricity generation and storage, transportation, industrial processes, agriculture, and energy-system efficiency.
It will make standalone investments, co-invest with other venture firms, and establish independent companies to support the commercialization of innovative ideas.
"The launch of this fund combines technological innovation, science and investment talent who can change the nature of the energy market," Jack Ma said. "People say that you can't satisfy both profit and environmental protection at the same time, but we can and we shall."
Other investors backing the effort include Reliance Industries chairman Mukesh Ambani, venture capitalists John Doerr and Vinod Khosla, former energy hedge fund manager John Arnold, and SAP co-founder Hasso Plattner.
Gates announced his intention to personally invest an additional US$1 billion in clean energy technology last year. He was also among the 28 wealthy individuals and families signed on to the Breakthrough Energy Coalition, a group committed to investing in this area, in 2015.
The new fund, with a 20-year fund life and backed by many of the same individuals, is a next concrete step toward deploying their capital.
Jack Ma has been actively involved in climate change and environmental protection for many years.
He previously joined the board of The Nature Conservancy, and launched an environmental protection fund last year with Tencent's Pony Ma to clean up China's water and air.
In June 2015, Ma purchased a 113 square kilometer land in Brandon Park in upstate New York, and plans to have public environmental protection entities to management the land and preserve the property.