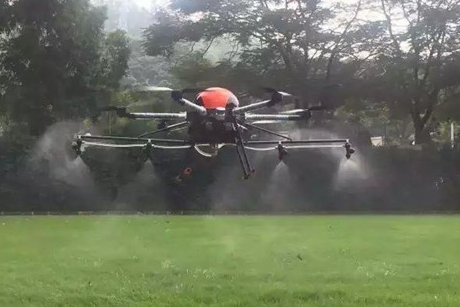 Shunwei Capital, co-founded by Lei Jun, CEO of smartphone maker Xiaomi Inc., has backed some of China's coolest start-ups, including wearable makers Misfit and Huami Technology. The US$1.9 billion investment vehicle now has its eyes on a more down-to-earth sector: agricultural tech.
Since 2014, Beijing-based Shunwei has studied over 300 agricultural tech start-ups and invested in over a dozen of them. These companies operate across a range of sub-sectors, including financial services, logistics, supply chain management and even a company using drones to spray fertilizer. Each of these markets is potentially worth trillions of RMB, Shunwei recently stated in a post on its Wechat account.
Shunwei is betting on a trend supported by the Chinese government, which has said it plans to invest RMB3 trillion (US$436 billion) to modernize the country's agricultural sector by the year 2020. The government is also aiming to create over 53 million hectares of new farmland and invest in technology and training for farmers, while relaxing rules to allow and subsidize large-scale landholders.
Besides strong government policy support, Chinese farmers are increasingly technology enabled. As of the end of 2015, 195 million farmers in China had access to the Internet, up 9.5% year-on-year. The Internet penetration ratio among China's rural population was around 31.6%, according to data from the China Internet Network Information Center.
Much of that rural Internet usage is mobile, making agricultural tech attractive to an investment fund with ties to cell phone manufacturing and wearable technology. By Shunwei's estimate, 600 million Chinese farmers have completely bypassed the stage of owning a personal computer and gone directly to mobile Internet access via their cell phones.
Numbers Of Farmers With Internet Access In China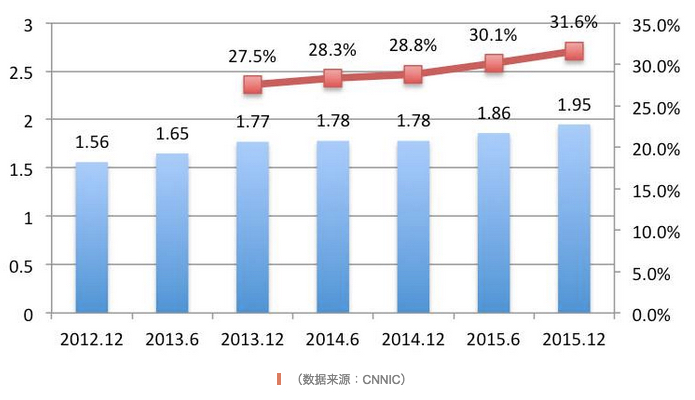 (Blue bars represent number of farmers with Internet access, while red lines represent Internet penetration ratio. Image credit: Shunwei Capital.)
Shunwei's most recent investments have targeted agricultural financial services, logistics and e-commerce.
Last month, the fund joined a US$14 million series B round in Nongfenqi, a Chinese start-up that enables farmers to buy farm machinery, procure agricultural products and advance land transfer fees via installment payments. In 2015, Shunwei led a RMB10 million series A round in the start-up, whose services are seeing increased demand from Chinese farmers buying agricultural machinery to enhance efficiency.
Shunwei has also backed Shenma Finance, a Shanghai-based start-up providing short-term and mid-term credit products to farmers. It co-led a US$15 million series B round in the company together with Northern Light Venture Capital in August 2016.
Agriculture logistics is another area where Shunwei sees value. Meicai, a Beijing-based start-up enabling farmers to sell fresh produce directly to restaurants, has raised over RMB2 billion (US$291 million) from Shunwei and other investors. Meicai, which means "beautiful vegetables" in Chinese, uses its mobile apps to aggregate and manage supply and demand, while handling all the distribution and logistics of the products. It was last valued at US$2 billion in April 2016 when it completed a series D funding round.
In the agricultural e-commerce field, Shunwei likes 51 Dinghuo, a B2B platform connecting consumer product suppliers with retail shops in rural counties and townships, where many farmers buy daily essentials including home appliance, consumer goods, maternity and baby products. Shunwei also backed two similar start-ups, Huitongda and Yundian Hulian, both looking to efficiently supply rural retailers via the use of Internet technology.
A novel airborne agricultural tech start-up backed by Shunwei is Farm Friend, a drone company that allows farmers to spray liquid pesticides, fertilizers and herbicides via drones. The Beijing-based company raised around US$1 million in a pre-A funding round from GGV Capital, Zhen Fund and Shunwei in October 2016.
Shunwei also believes Chinese farmers need more entertainment, joining with IDG Capital and Frees Fund to back Tangdou, an online video portal and mobile app for organizing and leading group dance exercises, a popular pastime for older people and the rural population.