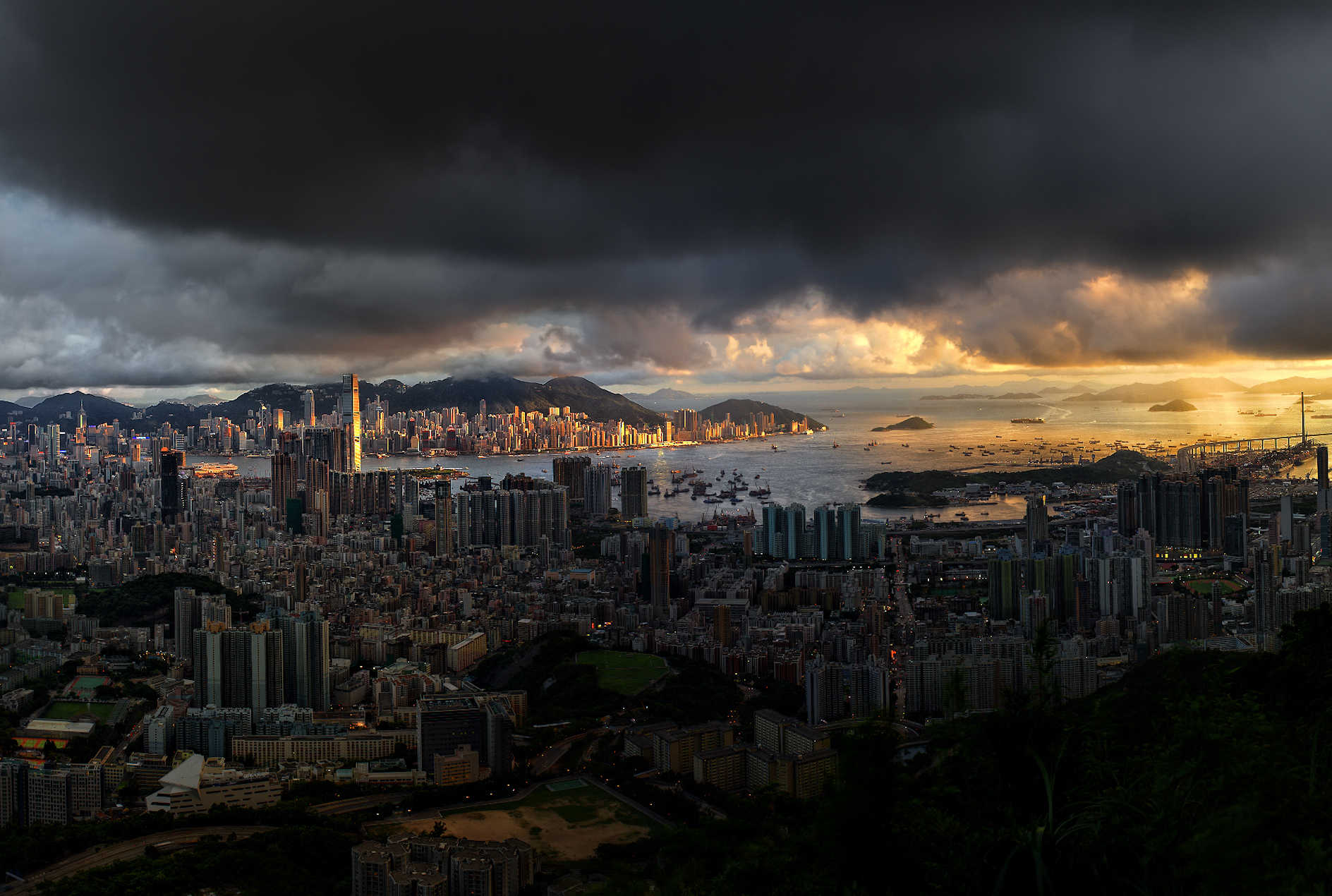 Entrepreneur Jeff Wang planned to start his company in Hong Kong in 2015, after obtaining a Ph.D. degree in mathematics from a prominent university in the U.K. The data expert wanted to use an analysis method called Topological Data Analysis, his Ph.D research topic, to help enterprises better analysis their data by visualizing it.
To his surprise, Wang's HK$1 million (US$130,000) fundraising proposal was rejected by the Hong Kong Innovation and Technology Commission (ITC), because in his opinion few at the local government agency were able to appreciate the potential of the emerging technology concept.
"The judges on the review panel are all professors and government officers. They are dedicated to their respective work but they perhaps lack commercial instincts," Wang said, preferring to use a pseudonym to protect his privacy. "I think no one on the panel has ever heard of my new algorithm and how it could be commercialized."
So, Jeff moved his company fifty miles north to the city of Shenzhen, a metropolis of 11 million people often called China's Silicon Valley. His company now has over a dozen corporate clients including supermarket chains, car rental and healthcare companies. Wang has also met numerous top-tier Chinese venture capital firms including Sequoia Capital China, Linear Venture and Frees Fund, and is in the process of closing its first funding round.
For over 20 years, the Hong Kong government has named innovation as one of its major development strategies, throwing billions of dollars into the effort. At the height of the dot-com bubble in 1999, it established a large digital tech community called Cyberport and injected an unprecedented HK$5 billion (US$640 million) into an Innovation and Technology Fund. In 2005, former Hong Kong chief executive, Tung Chee-hwa formally announced the city's goal of becoming an innovation and technology hub for the region.
But the results are less than impressive. The city's economy remains largely dominated by four major industries that reflect its past as a colonial trading post rather than its future as a technology hub. Trading and logistics, financial services, producer and professional services, and tourism each accounted for 22.3%17.5%, 12.3% and 5% of the economy in 2015 respectively, little changed from 23.6%, 12.8%, 10.6% and 2.4% in 2000.
There are multiple reasons why Hong Kong's government-led innovation drive has failed to foster a legitimate technology sector. Among those most cited by investors and entrepreneurs are high costs, legal complexities and above all a cultural resistance to innovation that is reflected in everything from opening a bank account, to finding programming talent and consumers willing to try out new technology.
The result is that Hong Kong's tech history has more stories about missed opportunity than success. Hong Kong University of Science and Technology professor Hoi Sing Kwok invented micro displays more than ten years ago. After failing to secure funding in Hong Kong, he sold the technology to a Taiwanese semiconductor company Himax Technologies Inc., which later used his technology to produce Google Glass.
DJI, the world's largest supplier of civilian drones, worth $10 billion, was founded by Wang Tao, a mainland Chinese student who started the project while studying at the Hong Kong University of Science and Technology. Wang chose to establish the company in Shenzhen in 2006 due to a lack of Hong Kong government support and a shortage of venture funding, according to those close to the company.
Funding Tough To Come By For Hong Kong Start-Ups
Securing financing – especially from the government – is still the biggest challenge faced by Hong Kong start-ups. While money is technically available, many entrepreneurs feel that the various government mandates put too much focus on products that are ready to be commercialized.
"(Hong Kong) still lags behind in terms of technology innovation, why? I think there are a few reasons. First, government's policy support must be stronger…frankly, (government support) was too weak in the past and was not enough," Pony Ma, founder and CEO of Tencent, said last year at an event in Hong Kong.
The Hong Kong government's fiscal budget allocated to research and development was HK$18 billion (US$2.3 billion) in 2015, or 0.76% of its GDP, compared to Shenzhen's R&D budget of RMB73 billion (US$10 billion), or 3.4% of that city's GDP during the same year. Hong Kong's R&D spending is also far behind other major economies in Asia, including Taipei and South Korea, whose R&D spending took up 3% and 4.2% of their GDPs in 2015, respectively.
The venture capital funding market in Hong Kong is also frustrating. Tech venture funding totaled US$266 million in Hong Kong in 2015, just one third the figure recorded in Singapore, according to research firm PitchBook. During the first half of 2016, Hong Kong companies completed 10 fundraising deals, while there were 37 deals in Singapore and 503 in mainland China during the same period, according to data firm Preqin.
What venture money is available mostly comes from mainland China. This is partly because the mainland has one of the hottest venture capital market in the world, where start-ups can get higher valuation than they would anywhere else. Another reason is Hong Kong investors' preference for more reliable and higher return investments such as real estate and public stocks, say industry watchers.
Hong Kong's most successful start-ups, including van rental companies GoGoVan and Lalamove, and Internet finance firm WeLab, are primarily backed by mainland Chinese investors. Hong Kong's only tech "unicorn," online brokerage firm Futu Securities, was founded by a mainland Chinese entrepreneur and is backed by Shenzhen's Tencent. By contrast, Singapore, a city-state with a smaller population and GDP than Hong Kong, has two unicorns under its belt: US$3 billion ride hailing firm Grab and US$3.75 billion online game developer Sea Ltd.
High Costs, Legal Complexities, And Cultural Resistance
As one of the world's most expensive cities, the costs of running a start-up business in Hong Kong is a major obstacle. An office in Shenzhen's Nanshan Science and Technology Park, for example, costs around RMB100 (US$14) per square meter, while rent in the Hong Kong Science and Technology Park (HKSTP), which is already located 25 kilometers away from Hong Kong's core business center, is double that at around HK$220 (US$28) per square meter.
Entrepreneur John Chan, who founded Microenergy, a start-up specializing in developing oil recycling technologies, said even though his company was granted one year of free rent at HKSTP and two years with a 50% discount on rent, he worries what will happen when he must pay full rental prices in Hong Kong. "I have to pay the full rent starting from the fourth year, and the price is going to be an enormous burden," said Chan.
Labor costs in Hong Kong are double that in Shenzhen. Eric Pong, co-founder and director of TravelFlan, a start-up developing an artificial intelligence-powered chat bot for travelers, said the cost of a decent programmer in Shenzhen is around RMB12,000 (US$1,700) per month, while it is HK$30,000 (US$3,800) or more minimum in Hong Kong.
The city's cultural identity also plays a part, entrepreneurs say. A sense of order and conformity, possibly dating from colonial times, means new technologies are adopted slowly and reluctantly. Hong Kong remains one of very few major international cities where ride-hauling services are nearly non-existent, due to resistance from taxi drivers and regulators. Traveling from Hong Kong to Shenzhen is an experience of strong contrast. While innovations like bike sharing, ubiquitous QR codes and mobile app-based services covering all aspect of life are erupting at lightening speed in Shenzhen, Hong Kong maintains its calm pace where bus lines are the most orderly anywhere and the 20-year-old Octopus card is the most convenient electric payment method.
This may account for the city's acute shortage of experienced tech talent. Carman Chan, a managing partner at a Hong Kong-based venture firm Click Ventures, said almost all its Hong Kong portfolio companies suffer from the problem of not being able to hire engineers with three to five years of experience. "There are a lot of programmers in Hong Kong, but few can do creative and advanced coding. The young generation engineers prefer to work in the financial industry and in real estate," Yuk Wong, creative director at a local 3D scanning and printing company Apostrophe's, told China Money Network.
Even opening a business bank account in Hong Kong has become a huge headache for small businesses because of tight banking rules and misconceptions about start-up companies. "HSBC, DBS Bank, Heng Seng Bank and Bank of China all rejected me," said John Chan at Microenergy. "They don't understand what I am going to do with government funding that my company secured but has not produced a product, like they think I may steal the money."
Hong Kong's Renewed Technology Effort
With the ongoing boom in mobile Internet, Hong Kong's government-led innovation campaign has intensified. The Hong Kong Innovation and Technology Commission (ITC) was established in 2015 to support tech start-ups, to promote applied research and development, as well as tech transfer and application.
In 2016, government-backed Cyberport allocated HK$200 million (US$25 million) to establish the Cyberport Macro Fund to provide development capital for local digital tech start-ups, and a HK$2 billion (US$256 million) Innovation and Technology Venture Fund was established earlier this year to support promising tech start-ups. During the same year, the Academy of Science of Hong Kong was set up to promote the development and advancement of science and technology. The first ever Hong Kong International Entrepreneurs Festival was held that year as well to provide a venue for Hong Kong entrepreneurs to network.
Mainland companies and investors are also showing great interest. Chinese e-commerce giant Alibaba Group launched a HK$1 billion (US$130 million) Alibaba Entrepreneurs Fund in 2015 to support Hong Kong start-ups. Famed venture capitalist Neil Shen, founding managing partner of Sequoia Capital China, who resides in Hong Kong, established the Hong Kong X-Tech Startup Platform to support start-ups in the big data, artificial intelligence, materials, medical care, and fintech sectors.
It will take more than money, however, to make Hong Kong's twenty-year struggle with technology to succeed. "I think it's hard for the average Hong Kong people to think out-of-the-box, as on top of their mind is obeying rules and follow the footsteps of others," said an entrepreneur who prefers to keep his identity anonymous. "It's time for Hong Kong completely disrupt its own spirit, or the city will never become innovative."