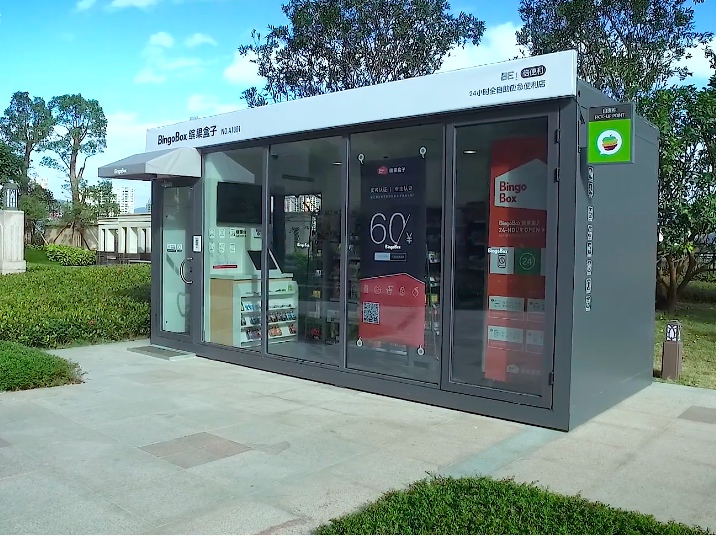 Venture Capital firm GGV Capital has led a series A investment round of over RMB100 million (US$14 million) in Bingobox, a Chinese start-up developing fully-automated convenience stores that operate similarly to Amazon Go, a checkout-free grocery store launched by Amazon.
Chinese venture firms Qiming Venture Partners, Source Code Capital and Ventech China also participated in the round.
"We have built a team of artificial intelligence experts to research and develop technologies including product recognition and sorting algorithms. Currently, the technology has successfully recognized over 200 types of products," said Chen Zilin, founder and CEO at Bingobox. "We are planning to launch the use of artificial intelligence solutions for retail enterprises starting in August."
Last December, Amazon.com Inc. debuted its first Amazon Go store in Seattle, where customers can buy fresh foods by simply using their smartphones. Customers scan their smartphones when entering the store, and the company's computer vision, artificial intelligence and smart shelf technology tracks the products they chose and automatically charges the user's Amazon account upon walking out.
Just a few months after the launch of Amazon Go, there were four or five Chinese start-ups trying to create a similar retail model, indicating the copy-to-China philosophy is still alive and strong.
Bingobox is the first in the field to receive significant venture funding. Its shops operate exactly the same way as Amazon's, except that it has partnered with Tencent's WeChat and Alibaba's Alipay, two of the largest third-party payment services in China.
"We are optimistic about the retail industry's transformation, and especially in Bingobox's team," said Eric Xu, a managing partner at GGV Capital. "As the technology becomes more mature, we believe that the new innovative retail business models represented by Bingobox will have great growth potential."
Bingobox started trial operations last August in Guangdong province, near Hong Kong, and opened its first store in Shanghai earlier this month. In the past ten months, the company has accumulated tens of thousand users and has ambitious plans to launch 5,000 stores by the end of this year.
In terms of supply chain management, it has built its own supply chain division and partnered with French retail firm Groupe Auchan SA to strengthen supply chain handling.